Baylen Linnekin on the Unappetizing State of Food Freedom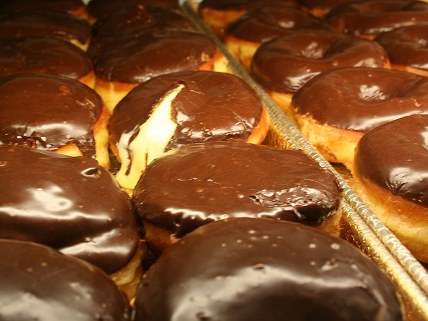 Reason.com food columnist Baylen Linnekin sounds off over at Fox News about the unsavory treatment in the United States of our right to eat and drink the goodies of our choice.
In fact, 2014 may go down as the worst year for food freedom since the New Deal era, when Congress, President Franklin Delano Roosevelt and the Supreme Court conspired to strip Americans of many basic food rights. Just how ludicrous was that period? In 1942, the Supreme Court actually upheld a New Deal law that prohibited farmers from using wheat they grew on their own farms to bake bread to feed their own families.

While we haven't matched that historic low yet, there are still nine months left in the year.
Linnekin points to rules requiring chefs and bartenders to wear gloves, bans on trans fats, nagging nannies adopting tech tools so that it's increasingly difficult to escape their concerns, and more issues you may have already found cringe-worthy through his pieces and those of other great Reason writers.
It just may inspire you to stock the pantry with soon-to-be-forbidden treats.
Read the whole thing here.