Tonight: Jesse Walker Discusses Conspiracy Theories in Houston
A lecture at Lone Star College.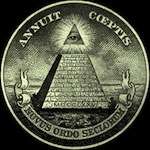 Tonight I'll be speaking in Houston about political paranoia, drawing on my recent book on the subject. The event will be held on the Kingwood campus of Lone Star College, at the John Pickelman Student Conference Center. The talk begins at 7; admission is free.