Report: Immigration at Current Levels Will Likely Hurt Republicans. So What?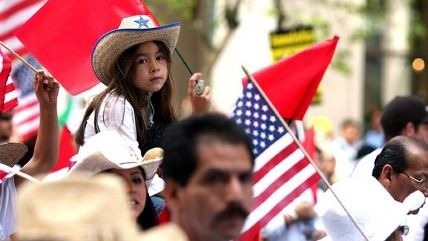 (Thomas Hawk / Foter.com / CC BY-NC)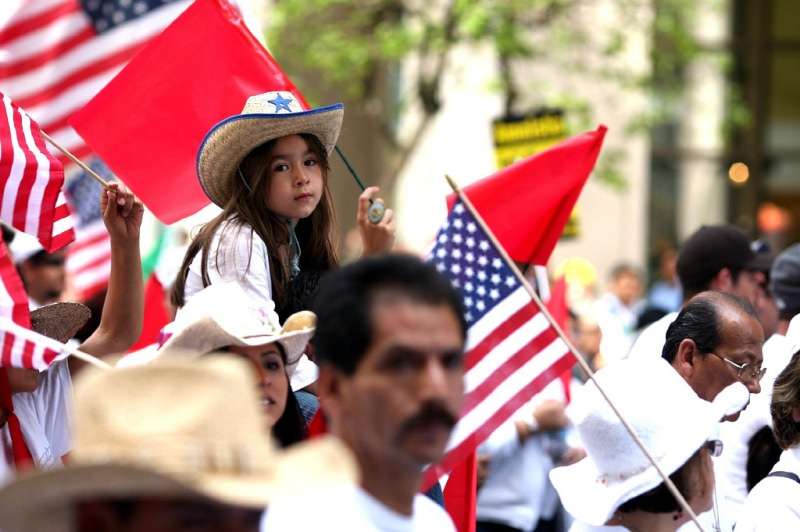 James Gimpel, a professor of government at the University of Maryland, has written a report for the Center for Immigration Studies, the restrictionist think tank, on the impact immigrants had on politics from 1980 to 2012. Among Gimpel's findings are the following:
…the enormous flow of legal immigrants in to the country — 29.5 million 1980 to 2012 — has remade and continues to remake the nation's electorate in favor of the Democratic Party.
and,
…if legal immigration levels remain at the current levels of over one million a year, it will likely continue to undermine Republicans' political prospects moving forward. Further, if the substantial increases in legal immigration in Senate's Gang of Eight bill (S.744) were to become law it would accelerate this process.
Gimpel says the following in the conclusion of the report:
Republican reservations about higher immigration levels can be too easily typecast as racist and xenophobic. This is because the party's elites have failed to deliver a clear message that they want a pro-immigrant policy of reduced immigration…
I'm not sure how a "policy of reduced immigration" can be "pro-immigrant," but it is certainly true that the GOP has failed to convey a clear message on immigration policy. This is in part due to the fact that a broad range of opinions on immigration are represented among Republican Party members and lawmakers, some of whom are hesitant to take up immigration reform despite the fact that polling shows that passing immigration reform would not hurt Republicans in this fall's midterms.
Some conservatives might think that the political implication of increased immigration is a good reason to restrict the movement of people into the U.S. I think opposing immigration for fear of immigrants' political opinions is one of the laziest and most selfish reasons to back restrictionist policies, especially considering that it takes years for legal immigrants to become eligible to vote.
I know from personal experience that becoming a U.S. citizen after holding a green card is an absurdly long process. Those who oppose increased immigration because of the political implications should keep in mind that immigrants must have a green card for at least five years before applying for naturalization. Immigrants can become U.S. citizens by marrying an American, although even then they need to have been a green card holder for at least three years. However, according to U.S. Citizenship and Immigration Services, naturalization is the most common path to U.S. citizenship. I think five years is more than enough time to make a political argument to immigrants that they should back team red instead of team blue. Personally, I'd rather they not vote for either, but I digress.
As the Reason Foundation's Shikha Dalmia has pointed out, there are things the GOP could do to win immigrant voters if they looked north and learned from the lessons of Jason Kenney, Canada's former Minister of Citizenship and Immigration, who not only crafted what Dalmia describes as "the conservative charm offensive toward immigrants" but who also "persuaded conservatives that immigrants' attachment to their native religions, customs and tongues enrich — not threaten — broader Canadian culture. Strong patriotism in Canada now correlates with strong pro-immigrant attitudes, according to the Migration Policy Institute."
Dalmia goes on to outline changes the Harper administration made in Canada, such as the lowering of arrival fees and cutting taxes for small businesses, which allowed the Conservative government to appeal to immigrants without sacrificing conservative principles. Perhaps Republicans should consider arguing for doing the same.