NATO: US Troops Could Be Deployed to Eastern Europe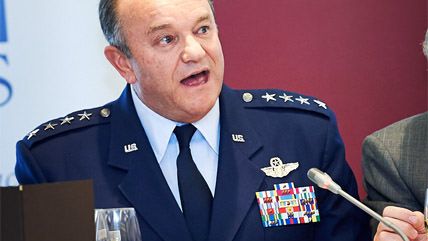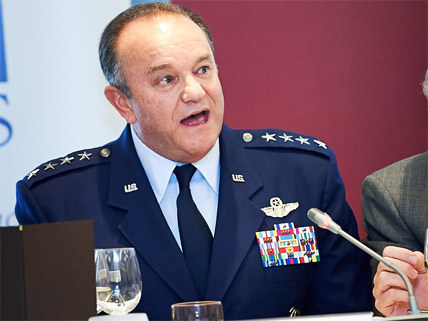 Pressure is rising between the U.S. and Russia, with Ukraine caught in the middle. The top general of NATO suggested yesterday that he may send American troops to Eastern European members of the military alliance.
U.S. Air Force General Philip Breedlove said he isn't going to "write off involvement by any nation, to include the United States." He told the Associated Press that "essentially what we are looking at is a package of land, air, and maritime measures that would build assurance for our easternmost allies…. I'm tasked to deliver this by next week. I fully intend to deliver it early."
The request comes from the foreign ministers of NATO.
Any U.S. military involvement likely wouldn't sit well with the American public, however. The latest Reason-Rupe poll indicates that 76 percent of Americans oppose sending troops to Ukraine, even if Russia were to stage another invasion.
Ukraine is not a NATO member, but it borders four countries that are. Russia also shares a border with four NATO members.
Breedlove noted that Russia's aims are still unclear, so "everything we are trying to do in the air, on the ground, and at sea, we are trying to completely characterize as defensive in nature… so that we don't provoke."
Last month, NATO suspended cooperation with Russia over perceived threats to Ukraine's sovereignty and has been turning up the heat. The AP explains that "NATO has already reinforced its Baltic air patrols and is performing daily AWACs surveillance flights over Poland and Romania," and "NATO member states [will] carry out beefed-up maritime operations through the end of the year."
The Russian Foreign Ministry shot back yesterday, accusing NATO of exaggerating the Ukrainian crisis to stir interest in potential new members. The Kremlin denies that it plans to invade any more parts of Ukraine, but the fact that it has stationed artillery, airplanes, and an estimated 40,000 troops along Ukraine's eastern border leaves Ukraine and other countries with large ethnic Russian populations wary of Russian President Vladimir Putin's plans.