Arkansas Cop Who Fatally Shot Teen Wants Job Back After Prosecutors Decline to Try Him for Third Time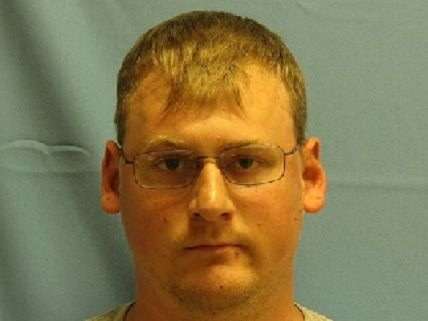 Prosecutors in Pulaski County, Arkansas, won't try Josh Hastings a third time for the fatal shooting of Bobby Moore, Jr. in 2012. The former Little Rock police officer's previous two trials ended with hung juries. The first time the jury deadlocked 10-2 in favor of convicting Hastings on charges of manslaughter. David Koons of the Arkansas Times spoke to one of the jurors from the first trial:
The marquee quote from the juror on the two female holdouts who refused to convict: "They were biased. I really feel like they were, because they couldn't get past the badge."

In part, said the juror, the two holdouts favored acquittal because Hastings in the fatal shooting was "preventing future crimes."
The same judge, Wendell Griffen, presided over both trials. The judge expressed concern about bias in the first jury selection, which yielded an all-white panel. Defense attorneys argued the judge should recuse himself from the re-trial because of his own antipathy toward police. Griffen denied it, taking charge of questioning during jury selection for the second trial. That trial also ended with a deadlocked jury, this time 11-1 in favor of acquittal.
After being told in court by prosecutors about the decision not to re-try Hastings, Griffen noted that it was "not an acquittal." Nevertheless, Hastings was given his government-issued badge and gun back. Via the Arkansas Times:
Hastings' attorney Bill James said Hastings will seek a civil service hearing to get his job with the Little Rock Police Department back. "He did what he had to do," James said of Hastings shooting Moore.

"There are no winners here," James said outside the courthouse, "a family lost their son, his buddies lost their friend, Mr. Hastings lost the better part of two years of his life dealing with this." James said that Hastings and his family are happy that they can move on with their lives, adding that he can't imagine that new evidence would be brought forward that would lead to the case being reopened.
Hastings was initially charged with manslaughter after internal investigators at the Little Rock Police Department determined that the officer's account of the speed and direction of the stolen car he claimed the 15-year-old Moore was trying to drive at him didn't match the evidence.