California Senate: Inside the Corrupt Reality of Government
Legislators in the Golden State make Breaking Bad seem mild by comparison.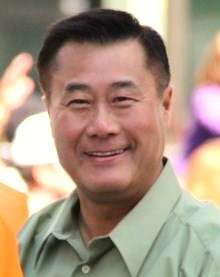 SACRAMENTO — The only mild complaint against the critically acclaimed TV series Breaking Bad is that the premise is a stretch. It's hard to imagine a straight-laced high-school chemistry teacher, after being diagnosed with lung cancer and struggling with money problems, becoming a kingpin in the crystal-meth underworld.
The 137-page affidavit in the federal corruption case just unveiled against a California senator makes clear that the show doesn't stack up against reality. TV's Walter White quickly became believable in his drug-dealing role, but who could ever imagine Sen. Leland Yee, the mild-mannered San Francisco Democrat, as an international arms dealer with links to mobsters?
In the FBI document, Yee is described having conversations with an undercover agent about providing large stockpiles of firepower: "(The agent) asked Senator Yee for his commitment. … Senator Yee asked (the agent) if he wanted 'automatic weapons' as opposed to semi-automatic weapons." Yee allegedly said that he didn't care about people getting guns because "People want to get whatever they want to get."
In addition to being charged with a conspiracy to traffic firearms, Yee was charged with trading official favors—e.g., promising a Senate proclamation praising a Chinatown fraternal organization whose leader has a long rap sheet, and offering meetings with legislators for a medical-marijuana business—for campaign cash. Yee was running to be California secretary of state, but mercifully withdrew from the race on Thursday.
"We express our anger and our revulsion at today's events," said Senate President Pro Tempore Darrell Steinberg, D-Sacramento, at a press conference on Wednesday. He reminded the media that these are only allegations, but called on Yee to "resign, leave, don't burden your colleagues in this great institution with your troubles."
But ironies and hypocrisies abound—not just regarding Yee, but with the leadership's controversial handling of the ethical and legal problems of two other senators. Sen. Ron Calderon, D-Montebello, has been indicted on bribery charges. Sen. Rod Wright, D-Inglewood, has been found guilty of eight felonies related to his not living in the district he represents. Both men have been on voluntary, paid leave—and Steinberg has refused a floor vote on expulsion.
After a heated exchange Friday, the Senate voted to suspend with pay those three members and Steinberg announced plans to conduct an office-by-office ethics review. Sen. Joel Anderson, the El Cajon Republican who had unsuccessfully pushed for a Wright expulsion vote, said the Senate leader's talk "falls woefully short of being meaningful." He compared suspension to paid vacation, and said that "If you reward bad behavior, you can get more of it."
Yet Anderson's remarks drew an irate response from expected incoming Senate leader Kevin de Leon of Los Angeles, who complained about "sanctimonious, Puritanical behavior" and "political opportunism," which he said was the equivalent of burning down the greatest legislative house in the nation.
De Leon's rhetoric was oddly grandiose, considering that FBI agents had descended on the Capitol earlier in the week. Are these leaders as out of touch as they seem to be?
Gov. Jerry Brown, at least, weighed in with a tough stance late Friday.
"Given the extraordinary circumstances of these cases—and today's unprecedented suspensions—the best way to restore public confidence is for these Senators to resign," the Democratic governor said in a statement issued by his office.
The people I've talked to this week who work outside the Capitol bubble have been literally laughing about the events. It comes back, in my view, to the "do as we say, not as we do" attitudes that are at times prevalent in government.
Consider that Yee was widely described as a crusader on the gun-control issue. When he introduced a bill to ban the "bullet button" that allows gun owners to convert a rifle into a so-called assault weapon, he said, "I am a father, and I want our communities to be safe, and God forbid if one of these weapons fell into the wrong hands." It's not certain that Yee actually had the connections to make the arms-deal happen, but this still is ironic.
Yee also was an anti-corruption and campaign-finance crusader, yet the affidavit alleges his zeal for dealing in illegal contributions. He also authored a law—eventually struck down by the U.S. Supreme Court in 2011—that limited violent video games. He once accused gamers of having a "lust for violence" and "lust for money." That's beyond parody.
Picking on Yee is too easy. What about the leadership? This is third major corruption scandal under Steinberg's watch, and the buck needs to stop somewhere. Steinberg and de Leon effusively praised themselves for their high ethical standards and for the strides they made implementing a progressive agenda, during the press event and at a Senate staff meeting. De Leon vowed that these aberrations would not stop the Senate from improving the "human condition."
It would be unfair to blame the leaders for the transgressions of a few, but a Senate hammered by these ugly scandals might show a little more humility about its mission. Steinberg, by the way, is still downplaying the Wright conviction, given that other senators are vulnerable on the "domicile" issue. This is a case in point of officials who bristle at a law that ensnares a colleague even as they pass many laws that apply to everyone else. And Steinberg said he will introduce a constitutional measure that must go to voters that would allow legislators to be suspended without pay, but that, too, seems a bit cynical.
Ironically, the FBI has done what the ineffective GOP has struggled to do – strip the Democrats of their supermajority. But this is more about ethical blind spots than partisan politics. Even an indictment that alleges activities more unbelievable than a TV crime series can't break the leadership of its bad habits.