Dressed Down
Fashion truck regs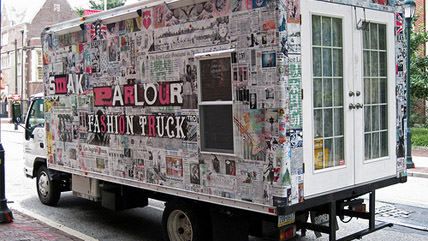 Fashion trucks have boomed in popularity since the late-2000s as a way for mobile entrepreneurs to sell jewelry and trendy clothing without the costs of maintaining a traditional brick-and-mortar store. But in Washington, D.C., regulations have made it difficult for trendy truck owners to do business there.
Fashion truck permits are expensive in D.C., costing twice as much as those for food trucks, even though sellers have fewer health and safety standards to comply with. And when a coalition of fashion truck owners tried to host an event in the city with the permission of nearby property owners, the city council shut it down on the grounds that the trucks were a "liability."
One fashion truck owner, Lia Lee, is fed up with the city's regulations. She operates in Arlington, Virginia, a D.C. suburb, but she also wants the opportunity to serve the District. Along with the Institute for Justice, a libertarian public interest law firm, she is lobbying to change the rules in D.C., as well as nearby suburbs of Prince George's County in Maryland and Fairfax County in Virginia.