Biden Says US is Considering Military Exercises in the Baltics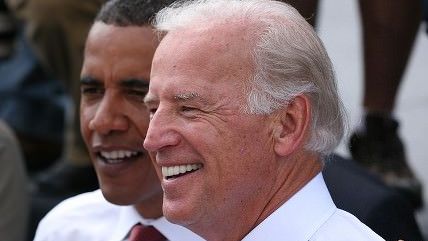 (Daniel Schwen/wikimedia)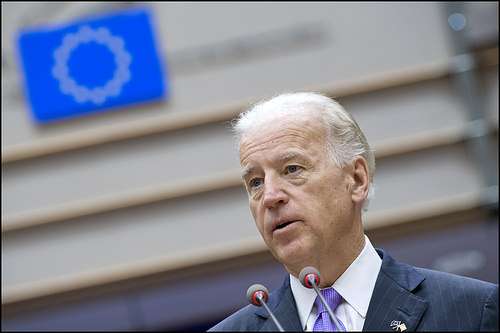 Today Vice President Joe Biden said that the U.S. is considering carrying out military exercises in the Baltics after a meeting with Estonian President Toomas Hendrik Ilves in Warsaw.
From Reuters:
(Reuters)—The United States will work on greater diversification of energy sources in the Baltics and may consider rotating units of its ground and naval forces through the region for training exercises, U.S. Vice President Joe Biden said on Tuesday.
Biden is in Europe to meet with Baltic leaders in the wake of the recent referendum in Crimea in which officials say over 97 percent of voters backed joining Russia. Today Putin signed a treaty with Crimean officials making the Black Sea peninsula part of Russia. The U.S., the European Union, and the government in Kiev consider the recent referendum illegal.
Earlier this month the Pentagon announced that it would more than double the fighter jets it is contributing to a NATO patrolling force in the Baltics. A Pentagon official said at the time that the move "comes at the request of our Baltic allies and further demonstrates our commitment to Nato security."
The situation in Crimea is developing quickly. Today it was reported that a Ukrainian officer was killed during an attack on a base outside the Crimean city of Simferopol. According to CNN, Ukrainian troops in Crimea have been authorized to use their weapons.
More from Reason on Ukraine here.