Dashcam Video Released in Police Shooting of 70-Year-Old Man Reaching For His Cane
South Carolina deputy thought the cane was a shotgun, is heard on the video sobbing after realizing his error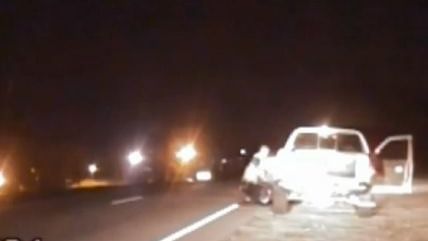 Last month, Terrence Knox, a sheriff's deputy in York County, South Carolina, shot 70-year-old Bobby Canipe during a traffic stop over expired plates. Canipe reached into his truck bed for his cane, and Knox fired several shots at Canipe, hitting him once in the lung. Canipe survived the shooting, and Knox was put on paid leave. This week, dashcam video of the incident was released. Watch below:
Prior to the shooting Knox does not sound like he said anything specific to Canpie, except a "hey, sir, sir" that gets louder and turns into an "ohhh" that indicates Knox believed Canipe had reached for a gun. This appears to contradict what police said at a press conference after the shooting, that Canipe exited his vehicle despite being told not to. An order not to exit the vehicle is not heard in the dashcam video.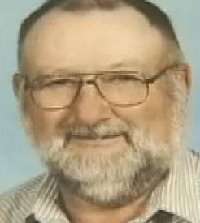 Knox is heard telling Canipe to drop the gun only after firing several shots at him. He realizes his mistake after Canipe's response (inaudible to me) to the order to drop the gun. Knox is heard sobbing as he tried to help Canipe, promising "to God it looked like a shotgun." His response is noteworthy for how rarely it seems to happen. Nevertheless, the county's sheriff, Bruce Bryant, continues to defend the shooting, insisting Knox had no way to tell the old man wasn't reaching for a shotgun. Bryant also said at a press conference this week that in Knox's position he would have done the same thing, a troubling statement in view of Knox's apparent regret in the moments after the shooting.
The state's Law Enforcement Division is investigating the incident.