14 Scenes from CPAC 2014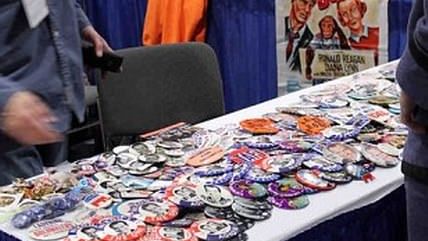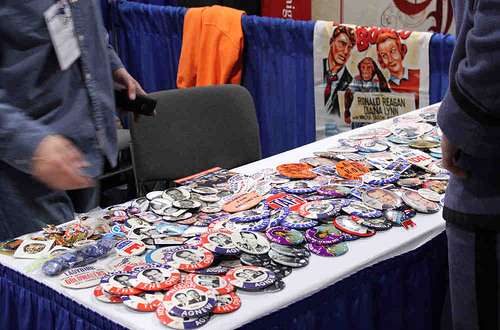 Today I was among a few brave Reason staffers who spent the day at the 2014 Conservative Political Action Conference (CPAC). This year's CPAC is taking place just outside the nation's capital in Maryland's National Harbor, in a giant, domed conference center/hotel/mall that we've decided must be a template for a lunar colony. Matthew Feeney was busy investigating conservative drug policy and doing radio interviews, while Matt Welch and Kennedy were exploring things on-camera. But as a CPAC first-timer, I had no firm agenda. I was committed to rooting around in search of whatever seemed like it might interest libertarians.
I did not have the best luck. The major speakers seemed mostly to repeat tried and true GOP talking points. They made politician jokes (like South Carolina Sen. Tim Scott's quip that he wouldn't personally be too bothered by increased tanning bed taxes). They complained a lot about "the mainstream media," which was a culture war I thought we were all shaking off but apparently not. There was ample God-tinged acoustic rock between speakers.
Donald Trump was at least candid, and some of the smaller sessions later in the day proved interesting. But for a good stretch, CPAC seemed better seen than heard. There were lots of fine, upstanding-looking young adults in navy blue blazers, interspersed with folks in cowboy boots and flag-print doo rags (which is, taken together, pretty much what you'd expect, right?). There were kids rolling Ronald Reagan posters while talking about Donald Trump. There were all sorts of lifesize cardboard cutouts.
There was plenty to see, so I spent much of the time taking photos. Which I will now share. Are you ready? Welcome to CPAC 2014.
The Weekly Standard booth, one of many in which cardboard cutouts figured prominently: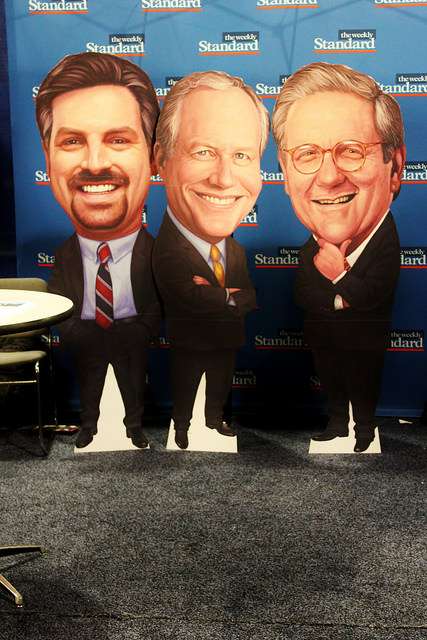 He lives!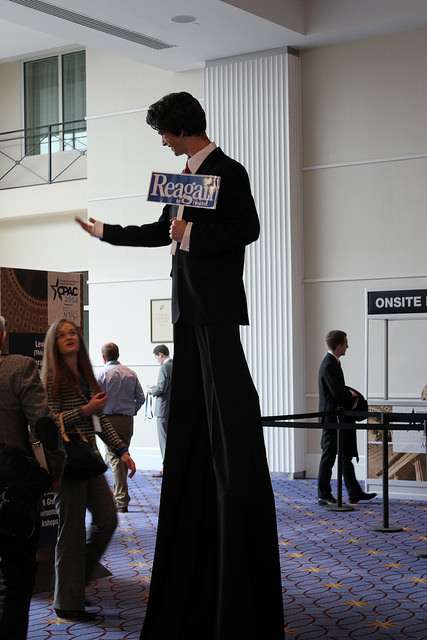 Kids rolling up Sarah Palin and Ronald Reagan posters. Overheard as we walked by: "I'm such a big Donald Trump fan!"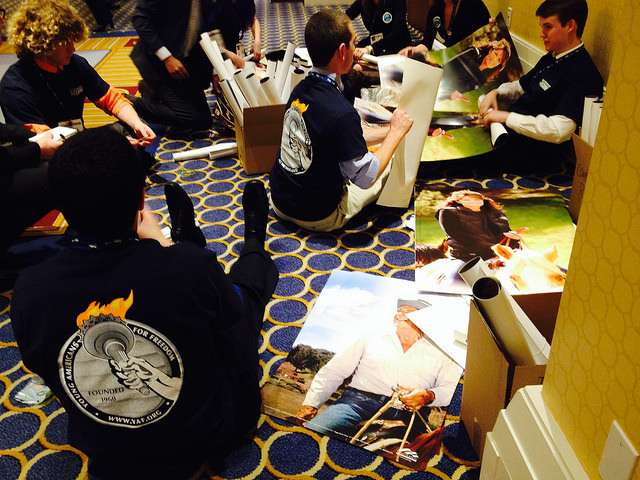 I have no idea what is happening here. The booth was for a book called How Money Walks by Travis H. Brown.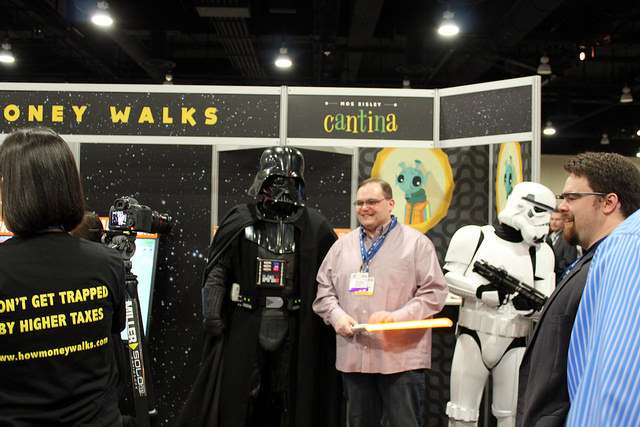 The National Organization for Marriage booth: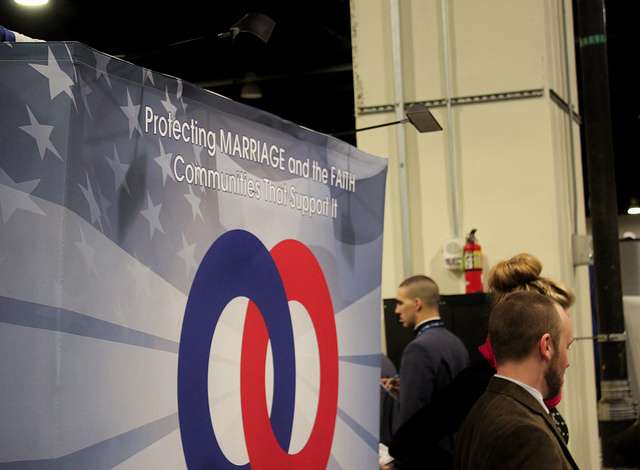 When I got near, I heard a man asking whether the National Oranization for Marriage (NOM) fought against marriages between "men in their sixties and women in their twenties," as these relationships were also destroying the sanctity of marriage. At first I thought he was trying to be clever, but it soon became apparent this was a very real concern of his. "They marry because the older men have money," he explained to the man behind the booth, who was being very patient. "I think you're talking about a sugar daddy," the NOM staffer said.
"A gold digger!" the aggrieved man said excitedly, sure the staffer was catching on now. "Where is the data?" What was the organization going to do about it?
The staffer explained that they weren't really into the government mandating who could and couldn't marry, which—while perhaps the right thing to say to this man—was also patently untrue, since that's pretty much NOM's driving principle. I later heard the first man bringing up his concerns with the Clare Boothe Luce Policy Institute folks.
Anyway … they start 'em on the bow ties young in this crowd.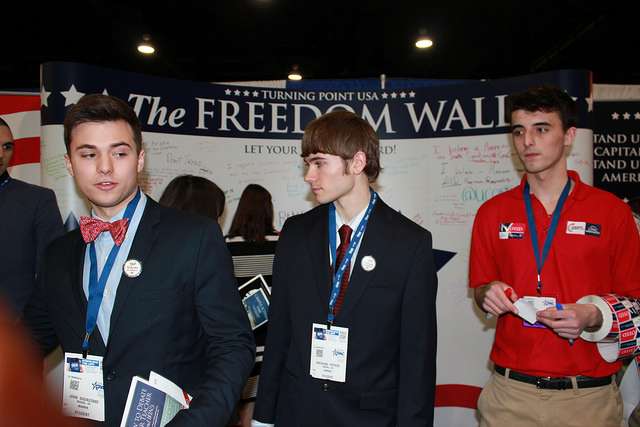 Persecuted: the movie. Conservative persecution was an all-around popular theme at CPAC.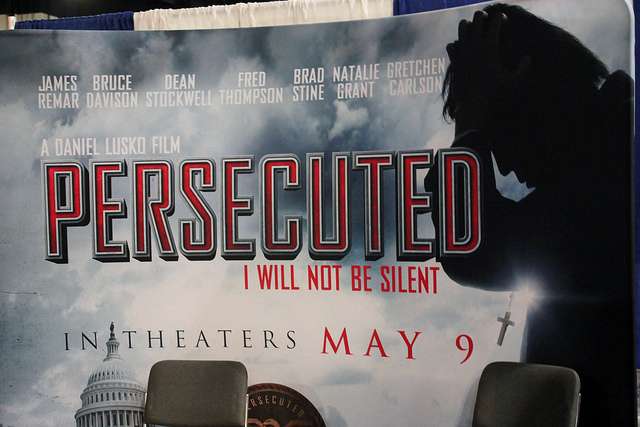 Unfair: the movie. Double feature, anyone?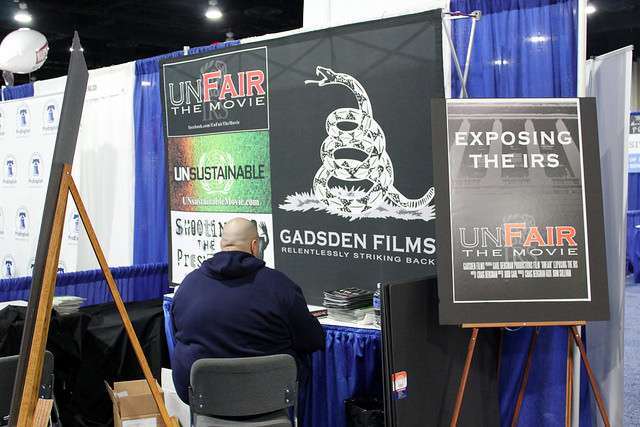 Texas Sen. Ted Cruz being chased down by the press: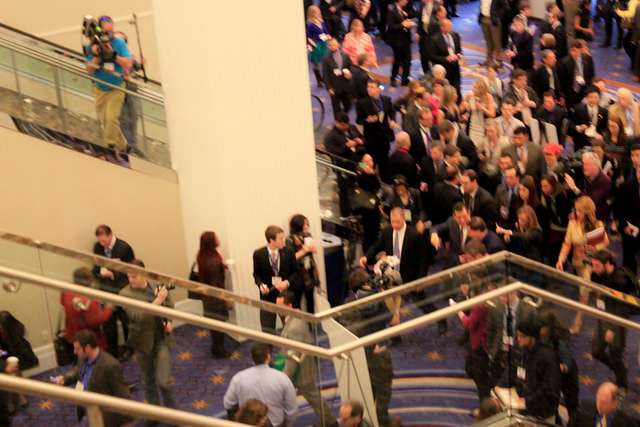 For sale: foam bricks printed with your opponent's name.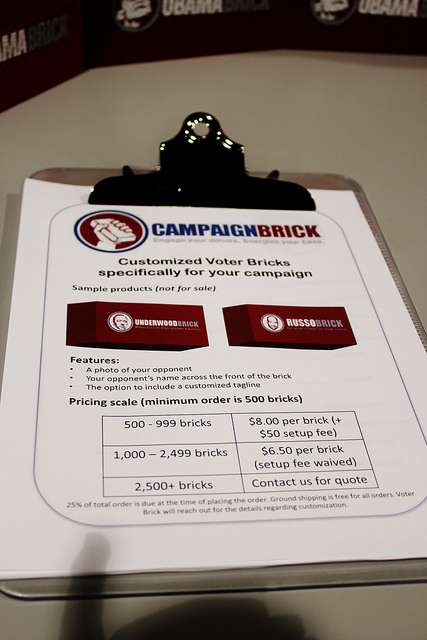 The guy in the sash represents The American Society for the Defense of Tradition, Family and Property, "an organization of lay Catholic Americans concerned with the moral crisis shaking the remnants of Christian civilization." They were very nice and gave me a pamphlet about 10 reasons to reject socialism. (For the record, that is not their booth in the background.)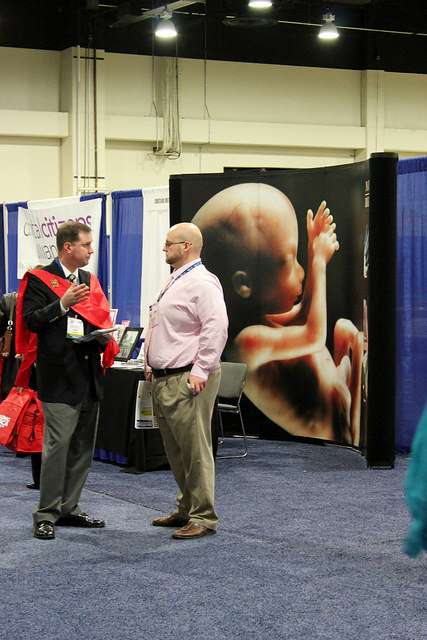 Sarah Palin's Amazing America is coming: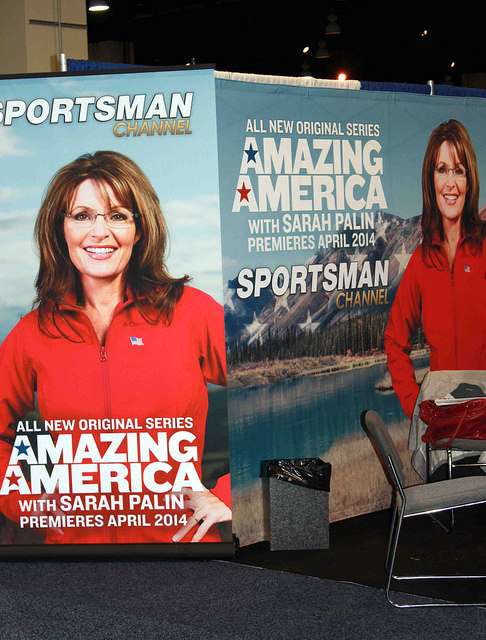 An audience of one. All music was coordinated by BigDawg Music Radio, which advertised itself as "based on the theories of Breitbart."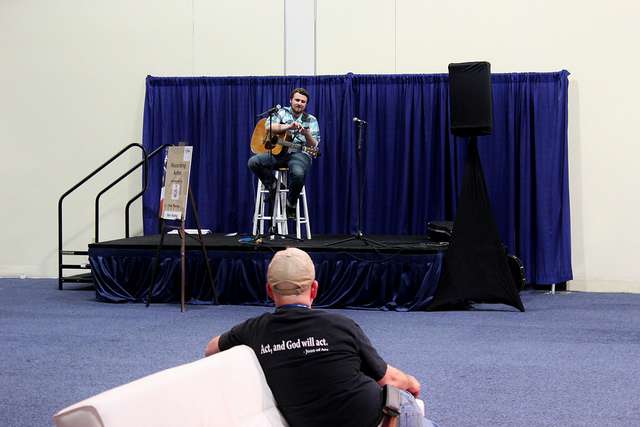 God bless the U.S.A.