Baltimore Cops Illegally Delete Cellphone Images: City to Settle for $250,000, Disputes Allegations
Government runs through taxpayer money like water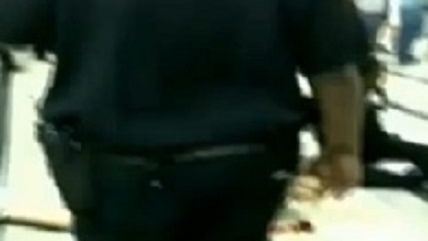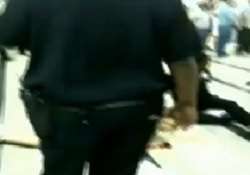 The city of Baltimore is set to approve a settlement for $250,000 next week over a 2010 incident where Baltimore cops confiscated Christopher Sharp's cellphone and deleted images from his phone, explaining to him that it was illegal to videotape people in the state of Maryland. It's not, which is why the city government is ready to settle, with taxpayers' money, while not accepting legal responsibility. CBS in Baltimore reports the details of the incident:
Christopher Sharp was recording an arrest at the Preakness almost four years ago when officers got angry.

"Do me a favor and turn that off. It's illegal to videotape a person's voice or anything else. It's against the law in the state of Maryland," an officer told Sharp.

It's not, and Sharp claims officers illegally confiscated his phone and deleted other images from it, leading him to file suit with the help of the ACLU.

"If this is happening to me, I can't imagine what's happening to other people," Sharp said.
Indeed. CBS reported that the ACLU didn't want to speak ahead of the actual settlement being approved, but the station did talk to Carlos Miller, of the Photography is Not a Crime blog, an essential resource on police misconduct and cameras. Miller told them these kinds of cases usually don't settle for more than $100,000. And why would city officials in Baltimore, and other cities rife with police abuse, try to pay for mistakes themselves, by accepting responsibility and firing people, when they can make taxpayers do it, apparently without fearing retribution at the polls?
Sharp and other Marylanders should consider themselves lucky in at least this respect: other states, like Illinois, consider the harmless and actually good-for-accountability act of videotaping a police officer felony wiretapping.
Reason did a report on the nationwide war on cameras in the January 2011 issue, and you can watch the related Reason TV video below: