Porn-Filter Policymaker Arrested on Kiddie-Porn Charges
The arrest of Patrick Rock.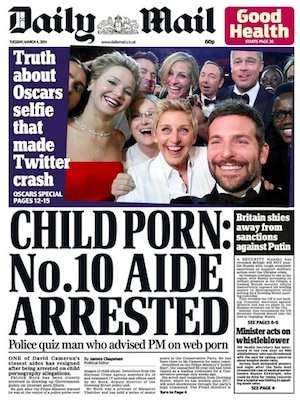 A senior aide to [British Prime Minister] David Cameron resigned from Downing Street last month the day before being arrested on allegations relating to child abuse images.

Patrick Rock, who was involved in drawing up the government's policy for the large internet firms on online pornography filters, resigned after No 10 was alerted to the allegations….

Rock helped to draw up government policy which led to the deal with the internet giants on online filters. Under the deal, all households connected to the internet will be contacted to be asked if they would like the filters installed.