Watching People Wank
Porn Surveillance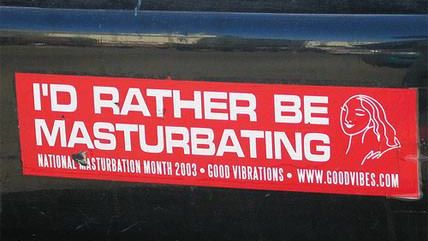 In 2012 spies at the National Security Agency (NSA) planned to gather information about online pornography viewed by half a dozen suspected terrorist "radicalizers." They hoped such information would undermine the credibility of these Muslim men with their followers.
"Radicalizers appear to be particularly vulnerable in the area of authority when their private and public behaviors are not consistent," explained a classified NSA memo turned over to The Huffington Post by whistleblower Edward Snowden. "Some of the vulnerabilities, if exposed, would likely call into question a radicalizer's devotion to the jihadist cause, leading to the degradation or loss of his authority." Among those vulnerabilities, the document said, was "viewing sexually explicit material online or using sexually explicit persuasive language when communicating with inexperienced young girls."
The six unnamed targets were not accused of direct involvement in terrorism; one had even explicitly condemned violence against civilians. They were proposed as targets because they espoused "extremist" ideas. The NSA believes all of the men currently live outside the United States, but one is referred to as a "U.S. person," which could mean he is a citizen.
The document does not say whether the plan was ever carried out. But it does make it clear that the NSA had already compiled data about two of the targets' sexual habits.