Obamacare Hikes Cost to Patients of Specialty Drugs for Complex Conditions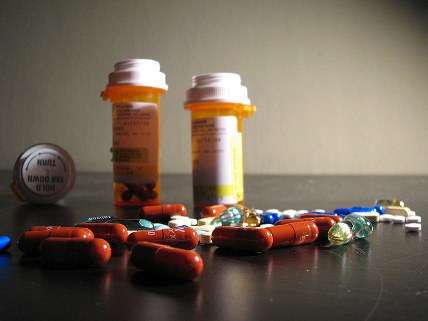 Users of "specialty drugs"—high-cost medications used to treat complex conditions such as multiple sclerosis—are likely to face a case of sticker shock if they sign up for one of the Obamacare Exchange health plans. The plans require users to pay coinsurance, a percentage of medication costs. While that percentage varies with specific plans and with the "metal" level of the plan, that's expected to raise patients' out-of-pocket payments higher than most are accustomed to paying.
According to Caroline F. Pearson, vice president of the consulting firm, Avalere Health:
In most exchange plans, consumers will face paying a percentage of the costs—known as coinsurance—rather than fixed-dollar copayments for many specialty medications used to treat rare and complex diseases.

According to a new Avalere Health analysis, some plans require enrollees to pay 50 percent of the specialty drug's cost. …

Specifically, 59 percent of Silver plans on exchanges across the nation use coinsurance for consumer cost-sharing on the specialty tier. Among Silver plans, the analysis also found that 23 percent of plans have coinsurance rates of 30 percent or more on the highest formulary tier. Sixty percent of lower-premium Bronze plans apply specialty tier coinsurance greater than 30 percent of the drug price. By contrast, only 38 percent of Platinum plans require coinsurance.
What that could mean, specifically, was pointed out by HealthPocket, which rates health plans. An article published last summer pointed out, "When compared to the current individual and family health insurance market, both the entry-level Bronze Plan and the higher tier Silver Plan will increase most out-of-pocket drug costs for consumers." Using Copaxone, a drug used to treat multiple sclerosis, as an example of a specialty medication, HealthPocket warned that "someone on the Bronze plan would have spent the $6,350 annual limit on out-of-pocket costs by the fourth month of coverage."

Purchasing a gold or platinum plan can bring medication costs down, at the cost of higher premiums—and consumers are already complaining about higher than expected premiums, deductibles, and other costs.
Additionally, the Affordable Care Act requires only one drug per category and class be covered within a health plan formulary, that drug to be selected by an insurer, and off-formulary medications aren't covered at all. That can mean limited options as well as high costs for consumers who may well have been forced by the law off a plan that served them better.