Railroad Derailed
High-speed stumbles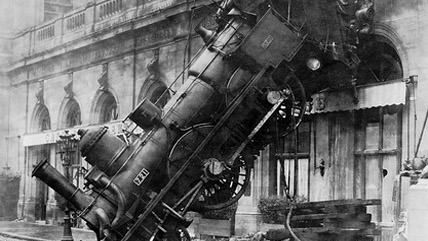 A judge has sent California's high-speed rail project back to the station, ordering the state agency responsible for building the train to redo its business plan before spending any bond money on the first leg of the $68 billion project.
The California rail project was initially approved by voters in 2008. The ballot initiative required the state to identify funding sources and obtain environmental clearances for a full operational leg of the train before getting started. That leg is estimated to cost $31 billion, but so far the California High-Speed Rail Authority has identified only $12 billion in funding, enough for a small, unusable portion of railway in the middle of the state.
In two November rulings, Sacramento County Superior Court Judge Michael Kenny declined to validate the state's bond sales for the project. The judge ordered the state to revise its funding plan to comply with the demands of the ballot initiative. And in December, the federal Surface Transportation Board declined to give conditional approval for the first full leg of the project, set to run from Fresno to Bakersfield, before the final environmental report is completed.
These decisions will add significant delays to the project, but the state is still pushing forward. Kenny's ruling does not stop the government from spending the $3.3 billion in federal funds it has already been given for the project, and the chairman of the rail authority said it still hopes to break ground in early 2014.