Four Austin Cops Participate in Arrest of One Jaywalking Jogger for "Failure to Identify"
Austin police insist they don't target jaywalkers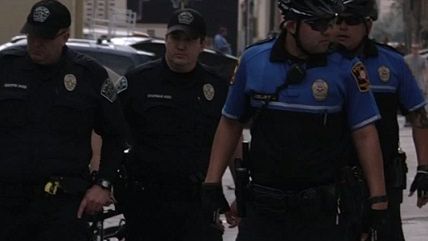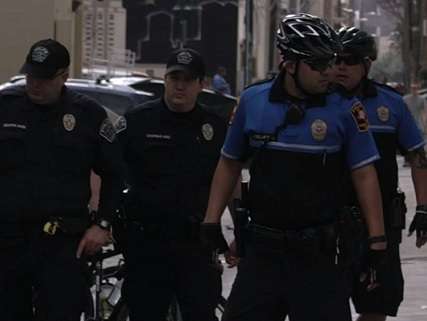 Who will be the last person to get arrested on a bs charge? An arrest in Austin for "failure to identify," via the Daily Texan:
"I was sitting at the Starbucks at 24th and San Antonio," [witness Chris] Quintero said. "Then I hear a cop shout at an innocent girl jogging through West Campus with her headphones on."

When the woman did not stop, the officer grabbed her by the arm and quickly placed her in handcuffs, Quintero said.

"She repeatedly pleaded with them, saying that she was just exercising and to let her go," Quintero said.

In footage of the incident that Quintero filmed, the woman can be seen attempting to get up from the ground and being kept down by police officers.

"I was doing nothing wrong," the woman said from her position sitting on the sidewalk. "I was crossing the street."
Two more cops on bikes showed up to help get the woman into the squad car. A police spokesperson insisted Austin police don't specifically target jaywalkers. The jogger was instead reportedly charged with "failing to provide identification," a charge that seems like the kind largely on the book to give police the leeway to arrest someone not doing anything sufficiently illegal.
Related must-read Brian Doherty on how jaywalking and other petty law enforcement disproportionately affects the poor. Watch some footage of the arrest below:
h/t Gwen Dallas