County Sheriff Threatens to Go to FCC Over the Way a Phoenix TV Station is Airing Footage of a Fatal Police Shooting
First Amendment much?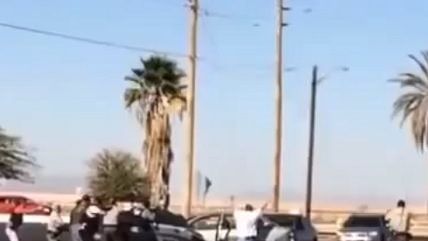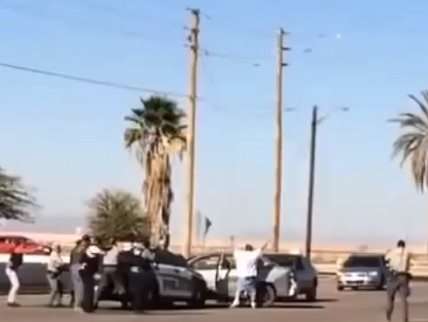 Manuel Longoria was fatally shot by Pinal County, Arizona sheriff's deputies at the end of a police chase last month. Cellphone video of the incident appears to show cops shooting at Longoria while he's facing them with his hands on his side, and then continue to shoot after he manages to get his hands in the air. The video and the story, both compelling, was picked up by local TV stations. Now, the county sheriff's office is upset with the way the Phoenix CBS affiliate edited the video for air. Media Bistro reports:
In emails obtained by TVSpy between Pinal County Sheriff's pubic information officer Tim Gaffney and KPHO reporter Morgan Loew about the CBS affiliate's coverage that began airing January 22, Gaffney tells Loew, "the fact you freeze the video at the exact split second the suspect raises his hands and then delay the sound of the shots being fired, is both unethical and completely misleading."

Loew tells Gaffney, "It does seem that you are going out of your way to clear your deputy in the shooting before the homicide investigation is complete. "

"You have done at least 3 stories now on the deputy involved shooting which occurred on January 14th, 2014," Gaffney writes in another email exchange on February 12. "I have asked for two corrections already related to the stories and you have agreed and updated the stories after they have already aired for your viewers. Last night you once again did another critical story. The issue I have with the story last night is you continue to alter the cell phone video. Instead of playing it at normal speed so your viewers can see things as they actually occurred, you freeze the video the moment the suspect throws his hands in the air and then you delay with the sounds of the shots being fired."

Loew replies, "[I]t isn't our intent to make it seem like the amount of time the officers had to decide whether to shoot lasted longer than it actually did."
Media Bistro explains that the TV station appears to lengthen the time before the shots by under a second. Gaffney also said he sent a letter to the CEO of the parent company of the TV station, Meredith Corporation. If that doesn't work, he tells Media Bistro his "next step is to file a complaint with the FCC against their broadcasting license."
You can't say he's not trying to earn his pay, but you can say Tim Gaffney doesn't seem to know how the First Amendment works.
Cellphone video, which appears uncut, below: