The Myth of 'Traditional Marriage'
Conservatives shouldn't think of gay marriage as a repudiation of the past. They should think of it as starting a new tradition.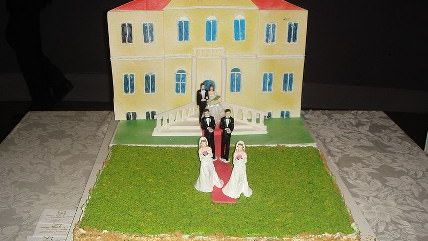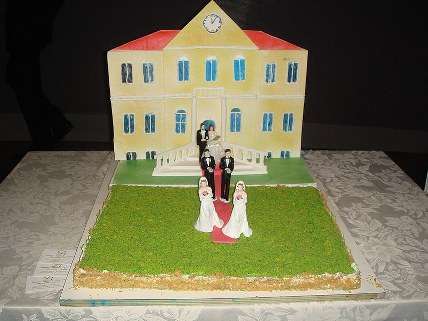 In the battle over same-sex marriage, opponents are strongly in favor of deferring to the wisdom of our ancestors. Indiana Gov. Mike Pence uses the prevailing formula when he says, "I support traditional marriage." The Christian Coalition of America urges its friends to "Say 'I Do' to Traditional Marriage."
They have friends on the Supreme Court. In arguments over a California ban on gay marriage, Justice Samuel Alito expressed reservations about abandoning time-honored arrangements. "Traditional marriage has been around for thousands of years," he said, while same-sex marriage is "newer than cell phones or the Internet."
Invoking age-old customs has not served to convince the American people, most of whom now favor letting gays wed. But then Americans have rarely rallied to the idea that we should do something just because that's what was done in the time of Henry VII or even George Washington.
Ronald Reagan was fond of quoting the 18th-century American pamphleteer Thomas Paine's ringing declaration, "We have it in our power to begin the world over again." Beginning the world over again does not imply a slavish attachment to olden days and olden ways.
America has always been trailblazer of the future, not custodian of the past. So opposing same-sex marriage on grounds of tradition is a chancy proposition.
But this approach has another major flaw: What conservatives regard as traditional marriage is not very traditional at all. It's radically different from what prevailed a century or two centuries ago. And if you want to talk about "thousands of years," you'll find that almost everything about marriage has changed.
The biblical King Solomon, after all, was a dedicated polygamist, with 700 wives. Monogamy has always been the norm in Christianity, but not as part of a marriage of equals.
The 18th-century English jurist William Blackstone explained, "By marriage, the husband and wife are one person in the law; that is, the very being or legal existence of a woman is suspended, or at least incorporated or consolidated into that of the husband, under whose wing, protection, or cover she performs everything."
Women generally couldn't enter into contracts without permission from their husbands. In legal status, they were a notch above sheep and goats. In America, it was not until well into the 19th century that states began to grant married women something resembling full property rights.
Even then, marriage had attributes that traditionalists would like to forget. Husbands who forced themselves on their wives were not guilty of rape, since they were legally entitled to sexual access. Contraception was forbidden in many states. Only in 1965 did the Supreme Court decide that such laws "violate the right of marital privacy."
The ideal of marriage enshrined in the 1950s reflects a myopic nostalgia for a phase that didn't last. The 1960s brought no-fault divorce, which allowed wives as well as husbands to dissolve their bonds without proving some terrible transgression by the spouse.
This was an earthquake, causing unprecedented numbers of unions to collapse. A writer for the conservative Family Research Council said that under no-fault divorce laws, marriage became "nothing more than notarized dating." Maggie Gallagher of the National Organization for Marriage said their effect was nothing less than "the abolition of marriage."
In a sense, she's right. But you don't see many conservatives trying to repeal no-fault laws in the name of "traditional marriage." Gallagher misses the more fundamental point: This institution is not something passed down unaltered from generation to generation, like the family silver. It is continually in flux, taking forms that would surprise our forebears.
Marriage, like transportation, has always been a part of human existence. But riding a donkey is very different from flying in a jet, and modern marriage has only superficial similarity to what went before. Just as we embrace each new mode of travel that enhances human welfare, no one should mind adapting marriage to the needs of modern people.
Extending matrimony to same-sex couples advances the same interests cited in support of heterosexual marriage: encouraging stable commitments, offering a framework for procreation and upholding the interest of children in a legally protected family. If male-female marriage is good for straights and society, it's hard to see how same-sex marriage can be bad for gays and everyone else.
Conservatives shouldn't think of the change as a repudiation of the past. They should think of it as starting a new tradition.