Most People Signing Up for Obamacare Already Had Insurance, Say Industry Sources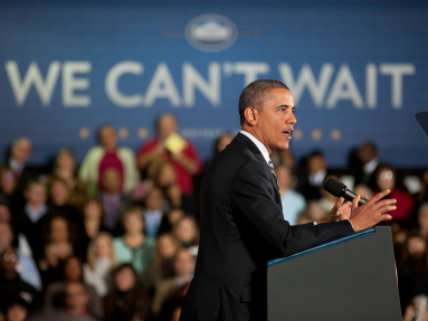 When the Obama administration announced its latest set of enrollment numbers for Obamacare earlier this month, officials on a conference call did not provide information about how many people signing up for insurance under the law were previously uninsured. That information would come later, officials said, although they wouldn't say when. Nor would they explain how, exactly, the data was being tracked and measured.
Given how heavily the law's backers relied on the expansion of coverage to the uninsured in selling the law, one might think that this would be a rather important figure. But in fact it seemed rather clear that the administration was none too eager to provide these numbers.
A report in The Wall Street Journal this weekend suggests a possible reason behind the reticence: The majority of sign ups appear to be from people who were already insured.
Early signals suggest the majority of the 2.2 million people who sought to enroll in private insurance through new marketplaces through Dec. 28 were previously covered elsewhere, raising questions about how swiftly this part of the health overhaul will be able to make a significant dent in the number of uninsured.

Insurers, brokers and consultants estimate at least two-thirds of those consumers previously bought their own coverage or were enrolled in employer-backed plans.

The data, based on surveys of enrollees, are preliminary. But insurers say the tally of newly insured consumers is falling short of their expectations, a worrying trend for an industry looking to the law to expand the ranks of its customers.

… Only 11% of consumers who bought new coverage under the law were previously uninsured, according to a McKinsey & Co. survey of consumers thought to be eligible for the health-law marketplaces.
Couple this with the millions of insurance cancellations that are happening because of the law and it appears possible that there has been no net expansion of private coverage at all.
Given the fuzziness of the data, it's still hard to tell exactly what's happening. And even if it's true that there are no more uninsured now than there were last year, there's still time for that to change. As the administration is keen to remind us, people who want coverage have until the end of March to sign up for coverage this year. But even still, this doesn't exactly bode well for Obamacare's future. Certainly, the law isn't off to the kind of start that the administration hoped for, or promised.