Christie Sworn In Amid Scandals, More Gay Marriage Lawsuits, Casinos Start Taking Bitcoins: P.M. Links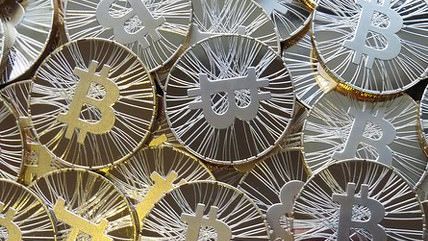 (antanacoins / Foter.com / CC BY-SA)
Credit: antanacoins / Foter.com / CC BY-SA

Gov. Chris Christie was sworn in today for his second term, which looks to be full of sunshine and happiness.

Utah is now being sued for refusing to recognize the gay marriages that were legally performed there after a judge struck down the state's ban but before a stay was put in place pending appeal. Meanwhile, some gay couples in Florida are suing to try to get the state's ban on recognizing same-sex marriages there struck down as well.
Republican Sen. David Vitter has announced he's running for governor of Louisiana.
In the latest example of how broken various trademark, copyright and intellectual property laws are, the makers of the video game Candy Crush Saga have managed to secure a trademark on the word "candy" in video game titles (and clothing). According to reports, Apple is enforcing the trademark claim on any apps in their stores.
Ezra Klein will be leaving the Washington Post to try to start his own news organization after the news company declined to bankroll his efforts.
Two Las Vegas casinos will start accepting bitcoins for some purchases, dining and their front desks, but apparently not for gambling yet.
Get Reason.com and Reason 24/7 content widgets for your websites.
Follow us on Facebook and Twitter, and don't forget to sign up for Reason's daily updates for more content.