Senate Report: Attack on US Consulate in Benghazi Could Have Been Prevented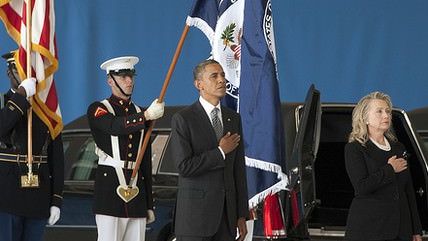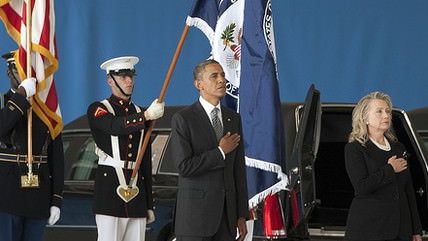 (U.S. Department of Defense Current Photos / Foter.com / CC BY-NC-ND)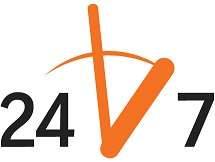 A Senate Intelligence Committee report on the September 2012 assault on the U.S. consulate in Benghazi blames the State Department and American intelligence agencies for not preventing the attack, which resulted in the deaths of four Americans.
From The Washington Post:
A long-delayed Senate intelligence committee report released on Wednesday spreads blame among the State Department and intelligence agencies for not preventing an attack at an outpost in Libya that killed four Americans, including U.S. Ambassador J. Christopher Stevens.

The bipartisan report lays out more than a dozen findings regarding the Sept. 11, 2012 assault on the diplomatic compound in the Libyan city of Benghazi. It says the State Department failed to increase security at the compound despite warnings, and faults intelligence agencies for not sharing information about the existence of a secret CIA outpost at the site.
Follow this story and more at Reason 24/7.
Spice up your blog or Website with Reason 24/7 news and Reason articles. You can get the widgets here. If you have a story that would be of interest to Reason's readers please let us know by emailing the 24/7 crew at 24_7@reason.com, or tweet us stories at @reason247.