Chicago on the Verge of Banning E-Cigarettes in Public Places Because They 'Normalize Smoking'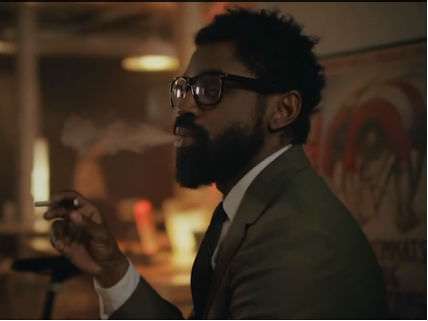 Remember when the Chicago City Council, unlike its counterpart in New York, decided not to rush into banning the use of electronic cigarettes in public places? As I noted last month, the proposal, backed by Mayor Rahm Emanuel, encountered what the Chicago Sun-Times called "a surprise outpouring of opposition" from critics who cited the dearth of evidence that e-cigarettes pose a hazard to bystanders and worried that treating them like the real thing would discourage smokers from switching to a much healthier alternative. While those points remain valid, they are no longer dissuading Chicago's aldermen from imposing the same restrictions on vaping that currently apply to smoking. Yesterday, by a vote of 15 to 5, the city council's health and finance committees approved a bill adding e-cigarettes to Chicago's Clean Indoor Air Act. The full city council, where a total of 26 votes are needed to pass the ordinance, is expected to follow suit tomorrow.
As in New York, supporters of the ban say vaping looks too much like smoking to be tolerated. E-cigarettes "normalize smoking," complained Alderman Will Burns, a co-sponsor of the ordinance. "They make it seem OK to smoke." Alderman Ray Colon, who opposes the ban, highlighted the absurdity of this argument:
The campaign is [more] against normalization of the appearance of mimicking smoking inside than it is [about] the health benefits. If we could prove that there is no health risk, you would still be here before us saying that normalization of smoking indoors is bad enough. We don't want the look of smoking inside. We don't even want you to pretend to smoke.
Chicago's Clean Indoor Act "prohibits smoking in virtually all enclosed public places and enclosed places of employment, including but not necessarily limited to bars, restaurants, shopping malls, recreational facilities (including enclosed sports arenas, stadiums, swimming pools, ice and roller rinks, arcades and bowling alleys), concert halls, auditoriums, convention facilities, government buildings and vehicles, public transportation facilities, coin laundries, meeting rooms, private clubs, public restrooms, lobbies, reception areas, hallways and other common-use areas in public buildings, apartment buildings and condominium buildings." Hence vaping will be allowed only in private residences, designated hotel rooms, and tobacco (and e-cigarette?) stores. You also can vape outdoors, as long as you remain more than 15 feet from building entrances. The temperature in Chicago peaked at 34 degrees today; the expected low tonight is 16.
"You're making people go outside," Colon noted. "You're treating it just as you would [a] tobacco cigarette. You're lumping it together in the same category, even though you don't really have any proof that it has any harm. You're saying, 'We're going to regulate first and ask questions later.'" Although New York City Health Commissioner Thomas Farley claims regulating out of ignorance is the only responsible approach, that's true only if you ignore the costs of regulation. Alderman Brendan Reilly told his fellow council members he has "friends and family members who are using [e-cigarettes] to quit, to get away from combustible tobacco that kills people." If pushing vapers out into the cold deters such harm reduction, which seems likely, it will endanger people's health instead of protecting it.