Obamacare's Spanish Language Website Is Full of Garbled Translations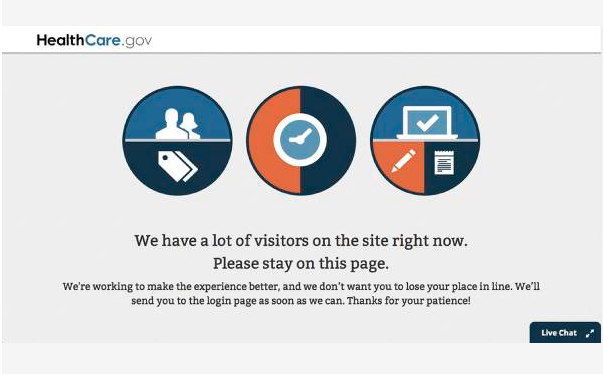 Like much of the rollout of Obamacare's federal exchange system, the launch of the Spanish-language version of the site hasn't gone so well.
It was delayed on multiple occasions, and eventually went live in "soft-launch" mode two months after the originally scheduled October start-up date.
It's still not ready for prime time. We're now the middle of January, and apparently the site is still full of garbled translations and bad information, according to the Associated Press:
The site, CuidadoDeSalud.gov, launched more than two months late.

A Web page with Spanish instructions linked users to an English form.

And the translations were so clunky and full of grammatical mistakes that critics say they must have been computer-generated — the name of the site itself can literally be read "for the caution of health."

"When you get into the details of the plans, it's not all written in Spanish. It's written in Spanglish, so we end up having to translate it for them," said Adrian Madriz, a health care navigator who helps with enrollment in Miami.
In other words, work on the Spanish-language site, as on the rest of it, was late and remains sloppy. And that's despite the fact that Spanish-speakers, many of whom are young, healthy, and uninsured, are one of the administration's target demographics for health insurance sign-ups under the law.