Dozens of Retired NYC Police, Firefighters Charged with Social Security Disability Fraud
Snitched on via social media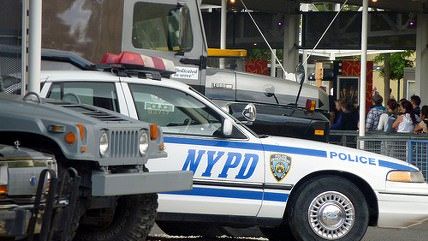 (Sean MacEntee / Foter.com / CC BY)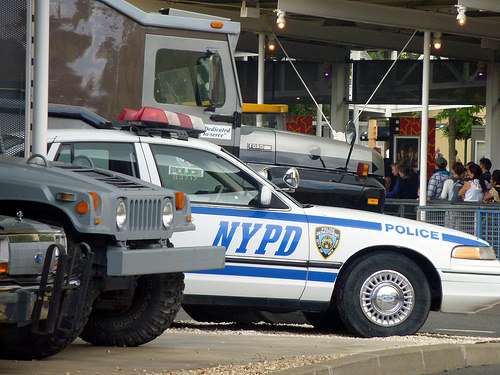 There's probably some sort of joke or ironic reference to be made about New York City's authoritarian police surveillance culture and breaking news that dozens of city police and firefighters' claims of mental disability have been called into question by images gathered via the Internet and social media.
The New York Times reports this morning that 80 retired New York City police officers and firefighters are being charged with Social Security disability fraud. And they may just be the tip of the iceberg:
Eighty retired New York City police officers and firefighters were charged on Tuesday in one of the largest Social Security disability frauds ever, a sprawling decades-long scheme in which false mental disability claims by as many as 1,000 people cost taxpayers hundreds of millions of dollars, according to court papers.

Scores of those charged in the case essentially stole in plain sight, according to a 205-count indictment and a bail letter, collecting between $30,000 and $50,000 a year based on fabricated claims that they were completely incapacitated by serious psychiatric disorders. Many said that their actions in response to the Sept. 11, 2001, terrorist attacks were responsible for their psychiatric conditions, such as post-traumatic stress disorder, anxiety or depression.

But their Facebook pages and other websites, according to the court papers, tell a starkly different story.

The bail letter includes photographs culled from the Internet that show one riding a jet ski and others working at jobs ranging from helicopter pilot to martial arts instructor. One is shown fishing off the coast of Costa Rica and another sitting astride a motorcycle, while another appeared in a television news story selling cannoli at the Feast of San Gennaro on Mulberry Street in Manhattan.
Read the full story here.
Who will be the first to claim his or her privacy was violated? Will they point out that they weren't doing something suspicious justifying such snooping, like visiting a mosque or being a Muslim?
The New York Times notes that 106 people were charged altogether (so far). Four men have been identified as masterminds:
Those men – the lawyer, Raymond Lavallee; the pension consultant, Thomas Hale; the detectives' union official, John Minerva; and Joseph Esposito, 64, a retired New York police officer who recruited many of the other defendants – were charged with first- and second-degree grand larceny and attempted second-degree grand larceny.
A pension consultant and a union official, quite a two-fer.