Where's My Smokes?
ATF audit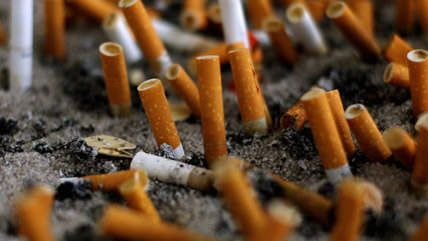 The Bureau of Alcohol, Tobacco and Firearms and Explosives (ATF) is responsible for clamping down on black markets for cigarettes. But a September audit by the Justice Department suggests the agency actually contributes to the supply of illicit smokes.
The focus of the report, covering operations between 2006 and 2011, was so-called "churning" investigations, where undercover ATF agents are permitted to engage in illegal cigarette sales as long as the money is used to fund the agency's operations. During the audit period, the ATF earned $162 million in this fashion.
But the Justice Department took issue with the lack of oversight on how the money was spent. In one case, the ATF allowed an undercover informer to keep $4.9 million of the operation's $5.2 million profit. The investigation in question was never authorized by headquarters in the first place.
The audit also could not account for the whereabouts of 2.1 million cartons of cigarettes used for these investigations. The missing cigarettes are worth more than $127 million on the retail market.