The War Is Over, Everybody! They're Getting Gay Married in Utah Right Now!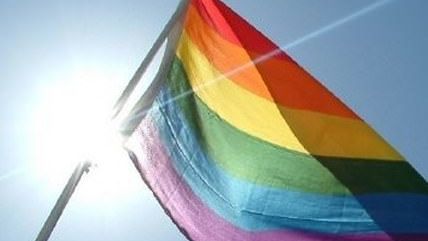 (Datchler / Foter.com / CC BY-NC-ND)
Utah just became the ninth state in 2013 to begin legally recognizing same-sex marriage. It happened just a couple of hours ago and people are already getting marriage licenses. The Salt Lake Tribune reports:
A federal judge in Utah Friday struck down the state's ban on same-sex marriage, saying the law violates the U.S. Constitution's guarantees of equal protection and due process.

"The state's current laws deny its gay and lesbian citizens their fundamental right to marry and, in so doing, demean the dignity of these same-sex couples for no rational reason," wrote U.S. District Court Judge Robert J. Shelby. "Accordingly, the court finds that these laws are unconstitutional."

Shelby's ruling is the first decision to address whether a state may ban same-sex marriages or refuse to recognize legal same-sex marriages since the U.S. Supreme Court's landmark decision this summer that struck down the federal Defense of Marriage Act. The Utah judge ruled just 16 days after he heard arguments in the case and well before his self-imposed deadline to render a decision by Jan. 7, when the next hearing in the matter was to be held.

"It feels unreal," said Moudi Sbeity, who with his partner Derek L. Kitchen were plaintiffs in the case. "I'm just very thrilled that Derek and I will be able to get married soon, if all goes well and the state doesn't appeal. We want a farmer's market wedding because it's where we spend a lot of time."
The full ruling is here. Some may be amused to note that Shelby actually quotes Justice Antonin Scalia's warning from his dissent in Lawrence v. Texas (which overturned sodomy laws) that the majority opinion opened to door for this very ruling. He says that Scalia was absolutely correct, but obviously Shelby sees this consequence very differently from Scalia.
When they're getting gay-married married in Utah, folks, the war is over. It does leave one to wonder which state will be the last to recognize gay marriage (presuming there isn't another Supreme Court decision in the future).
UPDATE: A response from the unhappy governor of Utah, Gary Herbert:
"I am very disappointed an activist federal judge is attempting to override the will of the people of Utah. I am working with my legal counsel and the acting Attorney General to determine the best course to defend traditional marriage within the borders of Utah."
Given that this is a ruling from a federal judge, this might end up being the source of a Supreme Court challenge.
Follow this story and more at Reason 24/7.
Spice up your blog or Website with Reason 24/7 news and Reason articles. You can get the widgets here. If you have a story that would be of interest to Reason's readers please let us know by emailing the 24/7 crew at 24_7@reason.com, or tweet us stories at @reason247.