Even Massachusetts Is Having Trouble With Its Obamacare Exchange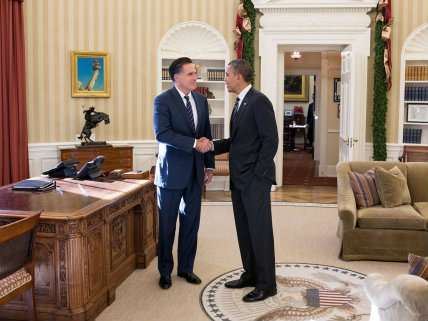 How difficult was it to successfully build and launch one Obamacare's health insurance exchanges? So difficult that the one state that had already built a functional health insurance exchange couldn't do it. Via Politico, Massachusetts has struggled to get its new exchange technology to work properly:
Massachusetts created a Romneycare-inspired template for President Barack Obama's health reform effort. Now, as the Bay State is struggling to upgrade for the Obamacare era, its enrollment system is buckling under technical glitches like those that hobbled HealthCare.gov.

State officials are increasingly concerned that thousands of Massachusetts residents seeking coverage are lost in a wilderness of misfiled applications and cybermalfunctions. Now, they're moving ahead with a labor-intensive backup plan aimed at making sure that no one loses coverage when Obamacare starts in January.
Part of the problem here seems to be that Massachusetts relied on CGI, the same contractor that botched the federal system, to build its new exchange.
Even so, this further undercuts the popular notion that Obamacare is working in the states that weren't opposed to its goals, and the related idea that if Republican governors had just agreed to build exchanges on their own. Yes, officials in Massachusetts asked for some exemptions from the law's exchange requirements. But its political class was not broadly politically opposed to the Obamacare project, its goals, or its methods. The same goes for Maryland, Oregon, and Vermont which have also had significant troubles getting their health insurance exchanges to work smoothly.
Back in September, I noted that prior to Obamacare, the Massachusetts exchange didn't attempt some of the more complex real-time functionality that the federal health law required.