L.A. Lifts Mural Ban
License to paint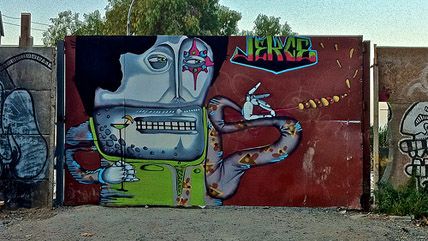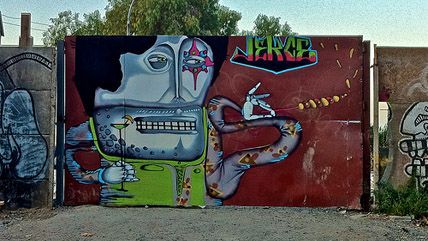 In August, the Los Angeles City Council voted 13-2 to overturn a decade-long ban on large public murals, the end result of years of hearings on what sort of regulations should govern the artwork.
The ban was first introduced in order to tackle what many thought was a problem: advertisements designed to look like art. According to the Los Angeles Times, the new rules, which at the time of writing are awaiting final approval, would allow for new murals in business and industrial zones provided that the artist registers with the city and pays a fee. The artwork will not be allowed to include commercial messaging and must stay up for at least two years. In residential areas, individuals will have to seek permission from the city in order to be allowed to put murals on houses.
The rules governing the painting of murals on private residences in L.A. were given some publicity after neighbors' complaints prompted the pop star Chris Brown t0 remove the massive paintings of fanged monsters decorating a wall at his house.