OFA Wants to Know What You Know About Obamacare
And whether you've enrolled!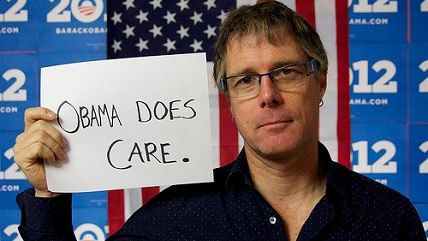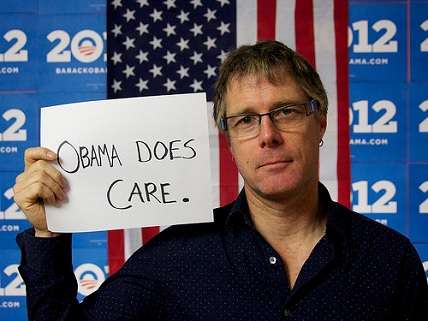 Organizing for Action, formerly known as Obama for America and now a 501(c)4, wants to be on the frontlines of pushing Obamacare. Their latest missive includes a request to take a survey about the new healthcare law that includes questions about how well you "would… say you understand Obamacare," whether you have health insurance, whether you know anyone who enrolled through the healthcare exchanges, whether you plan on it, whether you know anyone who plans it, and what questions you're hearing about Obamacare.
The e-mail, which includes a link to the survey:
Edward —

In the midst of all of the debate around Obamacare, it's easy to lose sight of what the law really does—and how millions of Americans are already seeing the benefits.

That's why we want to hear directly from you about your health care experience.

This is super easy, and should only take a minute or two. Answer our short Obamacare survey today.

No matter what you hear from the talking heads, health care reform is much more than just a website.

Obamacare makes lifetime limits and pre-existing conditions a thing of the past. Several preventive health services are now available at no cost within most insurance plans. Many seniors are already saving hundreds of dollars a year on their prescriptions. Young Americans—up to age 26—are covered under their parents' insurance.

And now millions of uninsured Americans have access to purchase affordable health care, many for the first time. Via phone, mail, in person, and online, people can shop among affordable health insurance options.

OFA supporters are going to spend the next five months making sure people have the facts—and that the people who need insurance know how to get it.

That's why we want to hear from you about your experience, and what you're hearing from friends and family members.

Fill out this quick survey today:

http://my.barackobama.com/ACA-Survey

Thanks,

Erin

Erin Hannigan
Health Care Campaign Manager
Organizing for Action
The e-mail comes with a please give $3 PS, naturally.