What's Worse: Banning Food Trucks or Subsidizing Them?
In Michigan, they manage to do both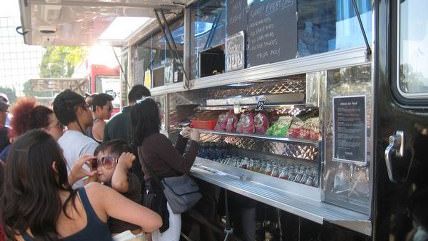 (ricardodiaz11 / Foter / CC BY)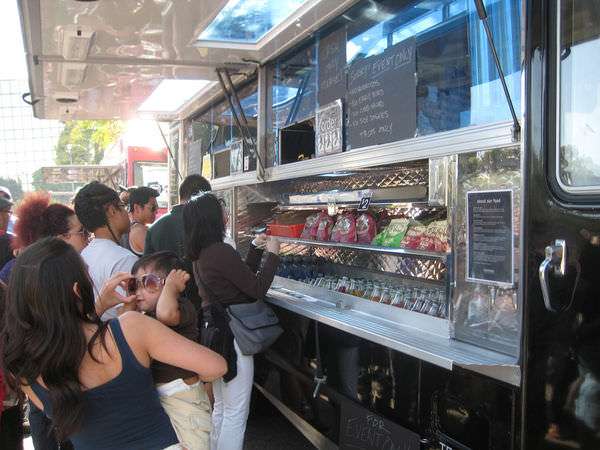 Cities haven't been trying to regulate food trucks out of existence because they're terribly unpopular, except with nearby restaurant owners. So the discovery that Michigan is actually subsidizing food trucks is a bit of a head-scratcher. But the Michigan Economic Development Corporation announced this summer it's handing out more than $75,000 to eight food truck start-ups because it's a booming business. And if there's anything that needs a government subsidy, it's a business that's already in high demand.
No, it makes no sense, though part of their development corporation's press release gives a subtle hint as to why it picked out certain trucks: "Projects for consideration were those that offer easily accessible and unique food options to patrons in public spaces and contribute to the local economy by working with other local businesses and farms." Emphasis added.
Michigan Capitol Confidential – the blog of the Michigan free-market think tank Mackinac Center for Public Policy – made note of the subsidies, and the distortions it may have on the market:
"The government shouldn't give grants to promote any business," said Mike Berschback, who co-owns the Green Zebra Truck, which operates in the Troy area. "[And] they certainly shouldn't pick individual winners and losers. If one's food truck is a viable business they shouldn't need assistance from the government, and if they do need it to survive then they won't be in operation long."
The blog goes on to point out the additional absurdity of subsidizing food trucks in a state where many cities are still waging a war against them. The Mackinac Center brought us the story last year of a 13-year-old in Holland, Mich., having his hot dog stand shut down by city zoning officials. One of the grant-winning trucks is based in Kalamazoo, which Mackinac noted "hands out only 10 licenses per year and prevents vendors from selling within 150 feet of a restaurant."
Below, the Mackinac Center's video about the travails of Holland teen Nathan Duszynski from last year. The boy was eventually granted a special permit to continue operating the stand after the story made national news: