US Navy's First Supercarrier Sold For 1 Cent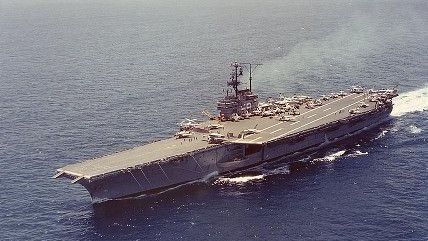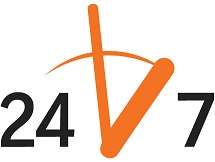 The USS Forrestal, the U.S. Navy's first supercarrier, has been sold in a 1 cent deal to a scrap metal company after the Navy's attempt to the have the ship donated as a museum or memorial failed.
The ship, which was launched in late 1954, is estimated to have cost almost $2 billion in today's dollars to build.
From Fox News:
Here's a penny for your thoughts: One red cent could've landed you the Navy's first supercarrier, the decommissioned Forrestal.

The U.S. Navy sold the 1,067-foot behemoth to a Texas company, All Star Metals, to be dismantled, scrapped and recycled, Navy officials announced. It's an inauspicious fate for a ship with a colorful — and tragic — history. It's perhaps best known for a 1967 incident in which stray voltage triggered an accidental explosion that struck a plane on the flight deck whose cockpit was occupied by a young John McCain. A chain reaction of blasts and fires ultimately killed 134 men and injured more than 300.
Follow this story and more at Reason 24/7.
Spice up your blog or Website with Reason 24/7 news and Reason articles. You can get the widgets here. If you have a story that would be of interest to Reason's readers please let us know by emailing the 24/7 crew at 24_7@reason.com, or tweet us stories at @reason247.