Password Confusion Causes More Trouble for Obamacare's Exchanges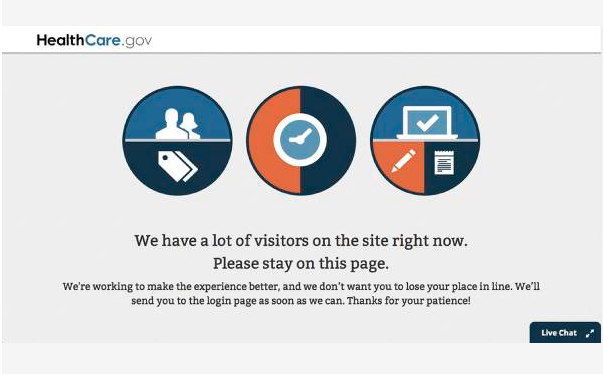 A little more than a week after the disastrous launch of Obamacare's health insurance exchanges, on October 8, Ars Technica reported that hopeful applicants trying to use the federal exchange system were being told by help line workers that all passwords were being cleared and reset as part of the effort to get the system working.
More than a week later, that seems to be causing some problems, or at least some confusion, reports CNN, which spoke with multiple call center workers yesterday about password issues:
The Obamacare website, which launched October 1, deleted some users' passwords, according to multiple call center representatives for the site.

Five call center agents told CNN on Wednesday that because of an upgrade to the beleaguered website, many passwords were deleted if they were created in the first week or so after the launch. More recently created user names and passwords don't seem to have the same problems.

If the representatives have it right, some users will continue having trouble logging in, no matter how many times they try.

"They did maintenance on the website recently and deleted all the passwords, so they needed resetting," one agent wrote in a live online chat with a CNN reporter who has been attempting to go through the process of using the site.

"They deleted passwords on accident," said another agent who answered the phone at the healthcare.gov call center. "They lost them."
An unnamed federal official tells CNN that the navigators are wrong, and that the system never deleted any passwords. Instead, "the call agents were reading from a script that was given to them by mistake." Whoops!
I don't know what happened here, but either way it's not exactly reassuring. Either the system managers unintentionally deleted a bunch of user passwords while attempting fixes and thus made it even harder for people to login to a system that is already incredibly difficult to access, or the help center workers—who are supposed to serve as a frontline for customer assistance—are giving people bad information because they were told to give people that bad information in a screw-up by the administration.
This isn't going very well is it?