Glenn Greenwald, Having Introduced Us to Edward Snowden, Heads to New Media Start-Up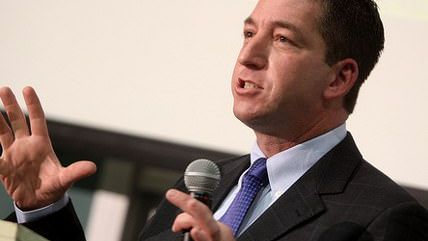 (Gage Skidmore / Foter / CC BY-SA)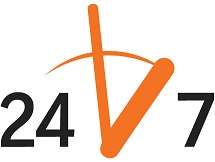 How appropriate the news was leaked. Glenn Greenwald, who has now quite famously become part of the Edward Snowden leak stories by reporting them via The Guardian (and by having his partner temporarily detained in England over them), is leaving his current job. BuzzFeed got the scoop:
Glenn Greenwald, the lawyer and blogger who brought the Guardian the biggest scoop of the decade, is departing the London-based news organization, for a brand new, large-scale, broadly-focused media outlet, he told BuzzFeed Tuesday.

Greenwald published revelations from former National Security Agency contractor Edward Snowden about the extent of American and British domestic spying and about officials deception about its scope. He said he is departing for a new, "once-in-a-career dream journalistic opportunity" with major financial backing whose details will be public soon.

"My partnership with the Guardian has been extremely fruitful and fulfilling: I have high regard for the editors and journalists with whom I worked and am incredibly proud of what we achieved," Greenwald said in an emailed statement. "The decision to leave was not an easy one, but I was presented with a once-in-a-career dream journalistic opportunity that no journalist could possibly decline."
A spokesperson for The Guardian said the parting is amicable. Greenwald said more news about this new media project will be forthcoming. He wasn't ready to provide too many details as yet, because, you know, leak.
Read the full story here.
Follow this story and more at Reason 24/7.
Spice up your blog or Website with Reason 24/7 news and Reason articles. You can get the widgets here. If you have a story that would be of interest to Reason's readers please let us know by emailing the 24/7 crew at 24_7@reason.com, or tweet us stories at @reason247.