Capitol on Lockdown, Multiple Gunshots Reported
The U.S. Capitol has been placed on lockdown, with legislators and staffers advised to seek shelter. Twitter and cable news have multiple reports of gunshots near the front of the west front of the Capitol building.
Capitol TVs right now are directing staffers to "Shelter in Place," according to a photo posted on Twitter by Huffington Post reporter Michal McAuliff: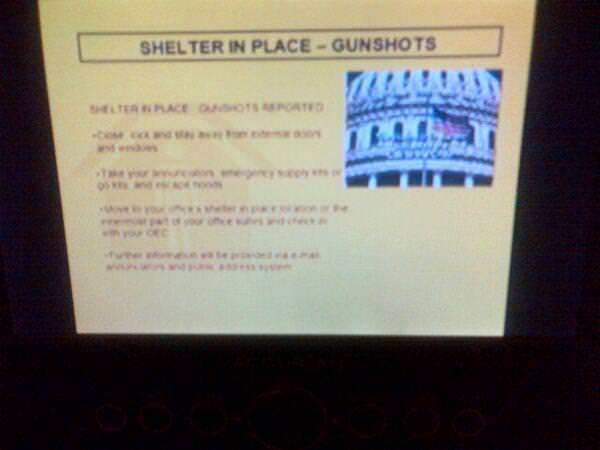 Buzzfeed reporter Kate Nocera tweets that she was "literally dragged in by cop as he heard shots fired come over the radio." She posted this picture: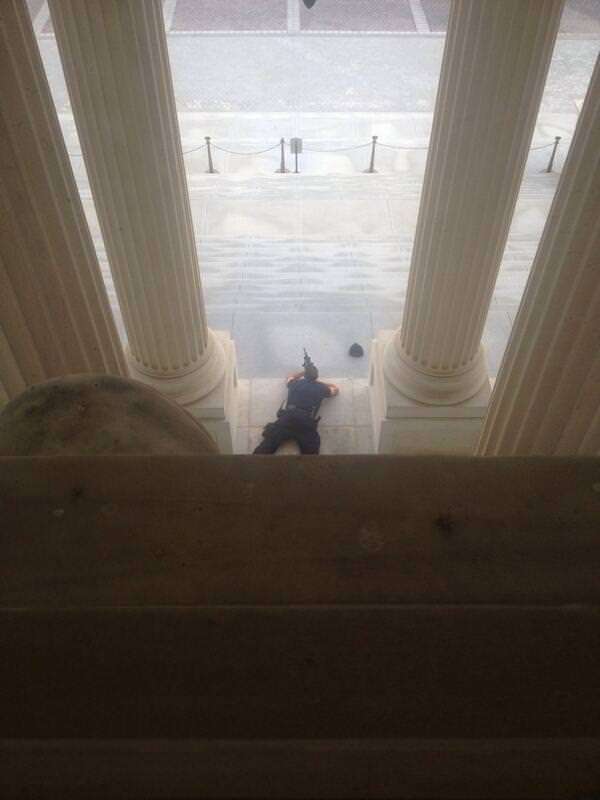 CNN is reporting "multiple gunshots."
Yahoo News reports on Twitter: "Police were chasing a black car near the Capitol building. They cornered the car and that's when shots rang out."
Capitol Police are telling news outlets that the lockdown is no longer in effect.
News reports indicate that the incident began at the White House. A black car rammed the White House gates, at which point a chase began, leading toward the Capitol. During the chase, use of force was authorized, and when the car neared the Capitol, the driver, a woman, was shot. The woman has been taken to the hospital, but her condition has not been confirmed. Additional reports indicate that a child may have been in the black vehicle in question.
One officer was reportedly injured during the incident. According to CNN, the officer was driving a car that was hit by the black vehicle.
CNN reports that all the shots fired during the incident today were fired by law enforcement.
Video of the chase has been obtained by Al Hurra television, and is being broadcast by Fox News. (Via TPM):
(This post will be updated.)