Do Opening Day Exchange Glitches Spell Doom for Obamacare?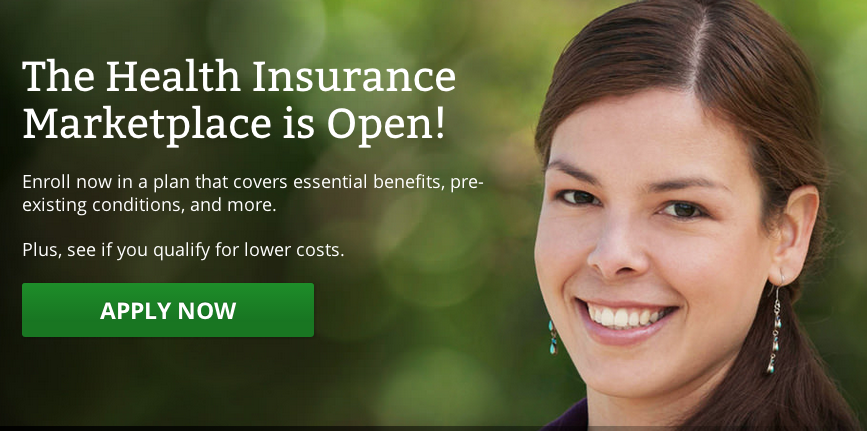 For months now, one of the biggest questions surrounding the rollout of Obamacare's exchanges was whether the online health insurance portals would work. They've only been open for enrollment for a few hours, but so far, the answer is no.
Several states delayed the opening of their exchanges from the morning until the afternoon. Others opened early, as planned, but crashed, or froze, or generated various glitches and errors.
I encountered numerous operational bugs while browsing the system myself.
When I first tried to create an account to browse options in the federally run exchanges, I was asked to pick security questions and provide answers. For several hours, the drop-down menus that were supposed to display options for the security questions were blank. When they eventually showed up, I selected three different questions, put in three different answers, submitted my choices—and was kicked back to the beginning of the sign up process because the system thought that two of my security answer questions were identical.
When I indicated to the system at HealthCare.gov that I wanted to see insurance options for Idaho, it sent me to Idaho's state-run insurance exchange at YourHealthIdaho.org to sign up. From there, I clicked on a link that was supposed to allow individuals and families to "browse health plans now." That link sent me directly back to the homepage at HealthCare.gov.
Other delays have occurred in the exchanges in Missouri, Minnesota, and Maryland. Even in Connecticut, which reported its first successful enrollment at 9:30 a.m. this morning, local news reports noted that the state's exchange website was sluggish and sometimes inaccessible throughout the morning.
This was a far cry from the experience that President Obama advertised as recently as last week. Although he admitted that bumps and glitches were inevitable, he also said that the process of buying insurance on an online exchange would be "real simple." The exchange, he explained, is "a website where you can compare and purchase affordable health insurance plans, side-by-side, the same way you shop for a plane ticket on Kayak—same way you shop for a TV on Amazon" he said last Thursday. "You just go on and you start looking, and here are all the options."
Needless to say, the experience that lots of people had with the exchanges today did not live up to that description.
In a speech on the White House lawn this afternoon, President Obama excused the technical hiccups as a sign of greater than expected interest. "Like every new law, every new product rollout, there are going to be some glitches in the sign-up process along the way that we will fix," he said. "I've been saying this from the start. For example, we found out that there have been times this morning where the site's been running more slowly than it normally will. The reason is because more than one million people visited HealthCare.gov before 7:00 in the morning."
Supporters of the law have followed the president's lead, suggesting that the poor response reveals pent-up demand for health insurance, and that whatever bugs there are in the system can be smoothed out over time. After all, coverage doesn't begin until January 1. That leaves plenty of time to iron out the opening day kinks.
To some extent, they're right. Opening day headaches won't doom the law if they are fixed fully and soon. If it's simply a matter of handling unexpected volume, then that ought to be easy enough to address. And, at least in theory, the system should become more responsive over the next few days as interest dies down.
But today's glitches also prove that, in a very basic sense, critics of the law were right to say that it is not ready for primetime. Maybe it will be in a day, or a week, or a month. But it's not now.
And it's far from guaranteed that the system will be glitch-free, or close enough, in the next few weeks. Most of the problems we've seen so far today are basic interface issues: sign-up systems timing out, pages appearing with visible code, links taking people to the wrong place.
Meanwhile, big tests remain.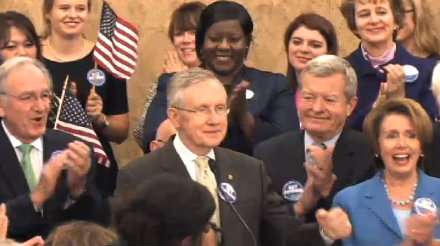 What we don't know yet, and what we may not know for a while, is how well the core functionality of the exchanges will work—the data hub and premium calculators that mix and match sensitive personal data with information from multiple government databases in order to provide users with details about plans, pricing, and subsidy eligibility.
That complex functionality is the hardest element to get right. Several states delayed major elements of their exchanges prior to October 1 because they couldn't get that functionality to work correctly. Reports from less than two weeks before launch indicated that the federal exchanges were having similar problems.
And as health insurance industry analyst Robert Laszewski noted over the weekend, some operational problems may not be obvious for months:
[The beginning of 2014] is when the insurance companies will have to deal with an arcane thing called "adds and deletes." That is when thousands of people's administrative status will have to be changed every month for any number of reasons out of perhaps tens or hundreds of thousands of Obamacare names the insurance company has in their records. If there is a potential for a nasty breakdown in the connections between the exchanges and the insurance companies, it is here.
Today's exchange problems don't make Obamacare a total failure—not yet anyway. But they don't exactly inspire great confidence in the system or its architects. And if today's problems continue for long, or if deeper issues with the core functionality of some of the exchanges are revealed, then that really will be a problem. No matter what, today's rocky launch isn't a good sign.