Obamacare Stumbles Out of the Gate With Technical Difficulties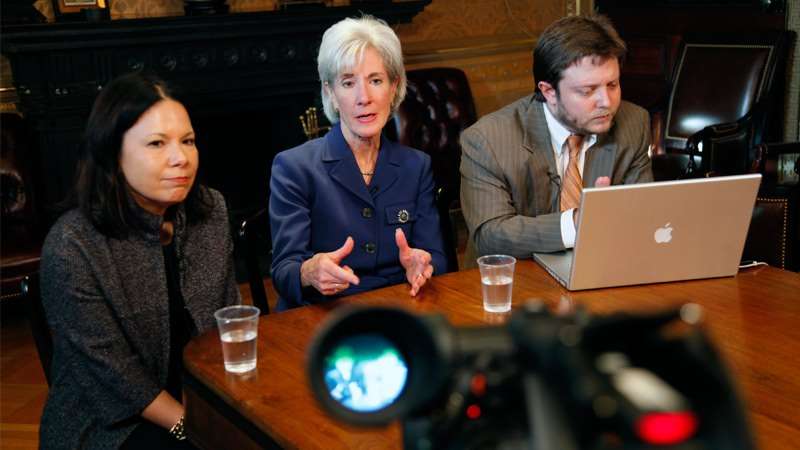 Obamacare's health insurance exchanges have only been open for enrollment for a few hours, but already there are scattered reports of technical problems.
The Wall Street Journal notes that state-operated exchanges in both Maryland and Minnesota were delayed at the last minute:
Minnesota's health insurance exchange, MNsure, won't be able to open until Tuesday afternoon after a final round of tests with the federal government, a spokesman said.

In Maryland, the state's Maryland Health Connection website was set to open at 8 a.m. local time, but a notice is now telling consumers to try again at noon. The notice said the site is "experiencing connectivity issues."
The Washington Post reports on the frustrating experience of one West Virginia man, a self-described health reform supporter who voted for President Obama, when he tried to purchase insurance on the exchange:
…When he tried to login last night, he got an error message that others have seen, with garbled text. He toyed with the Web site until 1 a.m., and then went to sleep.

Tucci woke up around 6 a.m. Tuesday morning to try again, but still got the same error messages. He called the customer service center, and waited 45 minutes, he estimates, to talk to an agent.

"I could hear her reading the instructions and trying to figure out what to do," Tucci recounts. "As soon as she put me on hold, I heard the fascinating tone of a disconnect noise. I decided not to call her back, I had to get out to work."
Missouri's exchange seems to be experiencing technical difficulties too, according to a report on local station KCTV5:
And these glitches and delays are in addition to the delays that have already been announced in Oregon, Colorado, and the District of Columbia.