Justin Amash Won't Seek Michigan Senate Seat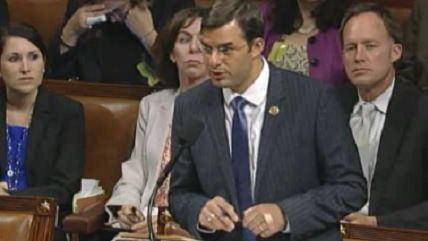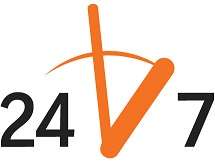 Unnamed sources close to Rep. Justin Amash (R-Mich.) have said that the libertarian congressman will not be seeking to replace Sen. Carl Levin (D-Mich.) next year.
From the Detroit Free Press.
WASHINGTON — U.S. Rep. Justin Amash, a firebrand libertarian who was looking at entering the Republican field to replace Democratic U.S. Sen. Carl Levin next year, won't be running, apparently.

Last night, after the National Journal cited unnamed sources close to Amash as saying he would not enter the race, Cascade Township Republican tweeted a link to the story and said he loves his district and was excited about the work he is doing in the U.S.House.
In July, the House narrowly failed to pass an amendment Amash introduced to the latest Department of Defense appropriations bill that would have limited the NSA's data collection. More recently, Amash has been an outspoken opponent of U.S. intervention in Syria.
Read more from Reason.com on Amash here.