Feds Wait For Targets To Travel To Conduct Otherwise Illegal Searches, Documents Reveal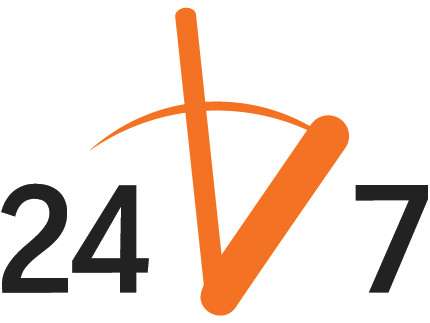 Those vast databases the feds maintain can be pretty handy, it turns out. For example, lists of air travelers can be searched for the names of potential targets, so they can be tracked and cornered in situations during which their usual civil liberties protections are reduced to essentially nil. That turns the world into a game of "tag" in which officials wait for people to step off base. That was the case with David House, who made the government's enemies list simply by championing the cause of Bradley (now Chelsea) Manning. Recently released documents reveal that House's detention and search was no accident, but rather a long-planned opportunity.
From Kim Zetter at Wired:
Federal agents entered the name of a friend of Chelsea Manning into a government watchlist database and waited months for him to leave the country for vacation just so they could nab him when he returned to seize his digital devices, according to documents released this week in a lawsuit.

Even though authorities had already questioned David Maurice House after the arrest of former Army intelligence analyst Chelsea Manning (formerly Bradley Manning) in May 2010, House was placed on the watchlist so that authorities could seize his digital media when he returned to the country, under a law that allows warrantless border searches.

The documents indicate House was wanted for questioning in relation to the leak of classified material, even though he had already been questioned. Border agents were ordered to conduct a full secondary screening of him and his bags and to "secure digital media" and "ID all companions" with him.
As the ACLU explained in the case of Abidor v. Napolitano, "Between October 1, 2008 and June 2, 2010, over 6,500 people — nearly 3,000 of them U.S. citizens — were subjected to a search of their electronic devices as they crossed U.S. borders. DHS claims it has the right to conduct these invasive searches whenever it likes, to whomever it likes, and without having any individualized suspicion."
Under pressure from Pascal Abidor's lawsuit and similar cases, the Department of Homeland Security reviewed its border pawing and snooping practices earlier this year and pronounced them just swell. Nevertheless, the DHS subsequently settled a similar lawsuit brought by House. Part of that settlement required the government to release documents detailing his targeting by officials.
What those documents reveal is a deliberate strategy by the government for conducting searches that would be illegal within the United States at the border. "The documents show that an agent with ICE entered House's name into the government TECS database (Treasury Enforcement Communications System) in July 2010. The TECS database is connected to the Advance Passenger Information System, a database of passenger flight manifests."
Once House was targeted, the only way for him to have avoided such a search (and the confiscation of his electronic equipment for 49 days) would have been to remain "on base" and within the borders of the United States.
When crossing the border, we might all consider using TrueCrypt. Or else storing our encrypted data securely in the cloud.
Follow this story and more at Reason 24/7.
Spice up your blog or Website with Reason 24/7 news and Reason articles. You can get the widgets here. If you have a story that would be of interest to Reason's readers please let us know by emailing the 24/7 crew at 24_7@reason.com, or tweet us stories at @reason247.