Sen. McCain Doesn't Support Senate Resolution on Syria Intervention, Doesn't Think it Goes Far Enough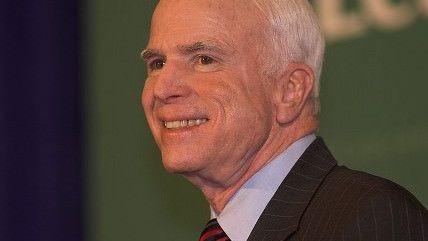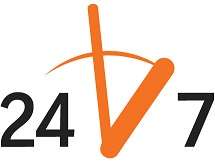 Sen. John McCain (R-Ariz.), one of the most prominent proponents of intervention in Syria, says that he doesn't support the Senate resolution on intervention in Syria because he wants intervention to go further than the limited military action being proposed.
From the AP:
WASHINGTON (AP) — Sen. John McCain says he doesn't support the latest Senate resolution to authorize military force against Syria.

McCain is an outspoken advocate of intervention against Syrian President Bashar Assad's regime and wants more than cruise missile strikes and other limited action.
Sen. Rand Paul (R-Ky.) has proposed an amendment to the Senate Foreign Relations Committee's resolution that highlights the fact that in 2007 Obama told the The Boston Globe that "the President does not have the power under the Constitution to unilaterally authorize a military attack in a situation that does not involve stopping an actual or imminent threat to the nation." The amendment goes on to say that Obama would be violating the Constitution if he launches a military strike against Syria without Congressional approval.
Read more from Reason.com on Syria here.
Follow this story and more at Reason 24/7.
Spice up your blog or Website with Reason 24/7 news and Reason articles. You can get the widgets here. If you have a story that would be of interest to Reason's readers please let us know by emailing the 24/7 crew at 24_7@reason.com, or tweet us stories at @reason247.