How Many Extremists Are in Syria Anyway?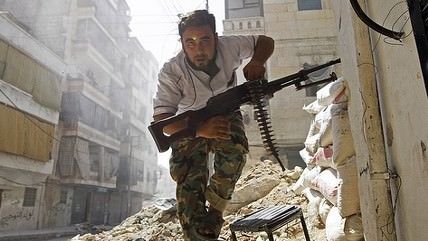 (rebels a.anis / Foter.com / CC BY-ND)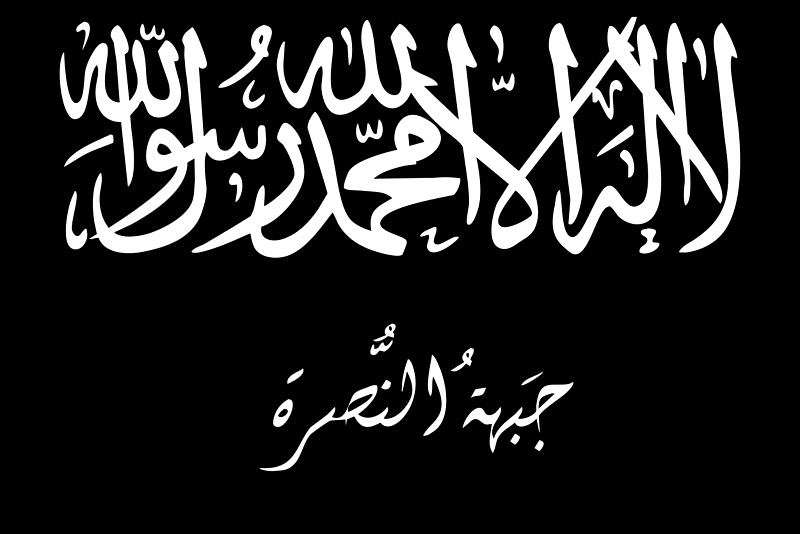 One of the strongest arguments against intervention in the Syrian civil war has been the involvement of Jihadist groups fighting against Assad. While there are moderate rebels there are also rebels who have connections to Al Qaeda and who want to establish an Islamic state in Syria. Some have argued that an intervention in Syria could benefit the more unpleasant elements of Assad's opposition, who are themselves responsible for horrific atrocities.
Unsurprisingly, the Islamic influence on Assad's opposition was brought up at yesterday's hearing at the Senate's Foreign Relations Committee, whose members asked Secretary of State John Kerry, Secretary of Defense Chuck Hagel, and Chairman of the Joint Chiefs of Staff Martin Dempsey about potential military intervention in Syria.
Below is an exchange between Sen. Ron Johnson (R-Wis.) and Kerry at yesterday's Senate Foreign Relations Committee hearing:
SEN. JOHNSON: How do we know that Hezbollah, because they've been so cooperative with the Assad regime—how do we know that they already don't have access to chemical weapons? Do we have any feel for that at all?

SEC. KERRY: I think we need to talk about that in our classified session. But let me just say to you that in terms of the opposition numbers, you see ranges up to 80(,000), 90,000, 100,000 in total opposition. You see ranges from—well, I don't want to go into all the numbers, but in the tens of thousands in terms of operative, active combatants. The—I've seen some recent data on the numbers of the extremists in al-Nusra. They're actually lower than former expectations.

I would also say to you, Syria historically has been secular, and the vast majority of Syrians, I believe, want to remain secular. It's—it's our judgment that—and the judgment of our good friends who actually know a lot of this in many ways better than we do because it's their region, their neighborhood—I'm talking about the Saudis, the Emirates, the Qataris, the Turks, the Jordanians—they all believe that if you could have a fairly rapid transition, the secular component of Syria will re-emerge and you will isolate —

SEN. JOHNSON: OK. Very good.
Today, while testifying before the House Homeland Security Committee Kerry told Rep. Michael McCaul (R-Texas.) that between 15 to 20 percent of the opposition were extremists and that the number of "oppositionists" ranged between 70,000 to 100,000, meaning that Kerry believes that a low estimate of the number of extremists fighting in Syria against Assad is between roughly 10,500 and 15,000.
McCaul told Kerry that in the briefings he received the number of extremists fighting against Assad was estimated to be half of the total opposition force. That the secretary of state and the Chairman of the House Homeland Security Committee have such vastly different estimates on the number of extremists fighting Assad is worrying and hardly reassuring.
Even if Kerry's lowest estimates are to be believed there are at least 10,000 extremists fighting in Syria. Many of these fighters are foreign, and there is concern about whether they will return to their home countries to carry out terrorist attacks once the conflict is over.
Regardless of how many extremists there are fighting in Syria it is important to remember that it could be the actions of extremists within Assad's opposition, not the Assad regime, that escalates America's involvement in the conflict. As Reason's Matt Welch highlighted earlier today, Kerry didn't rule out the possibility of American boots being put on the ground in the event that a group like Al Qaeda-linked Jabhat al-Nusra looked like they were about to get their hands on chemical weapons during yesterday's Senate Foreign Relations Committee hearing.