Attn, DC Reasonoids: Have Lunch with Cartoonist Peter Bagge on Friday, September 13!
One of Reason's favorite cartoonists—the great Peter Bagge—is coming to the D.C. area as part of his tour for his new book Women Rebel: The Margaret Sanger Story.
Bagge will be at Baltimore's Atomic Comics on Friday at 6pm ET. Go here for details. And he'll be appearing over the course of the weekend at The Small Press Expo (SPX) in Bethesda, Maryland on Saturday and Sunday.
Bagge will be in our DC offices on Friday, September 13, 2013 from 12 noon til 1.30pm. Come on by (bring your own lunch!) and engage in wide-ranging conversation with the author of Hate!, Everybody is Stupid Except for Me, Reset, Apocalypse Nerd, and too many great works to be listed here.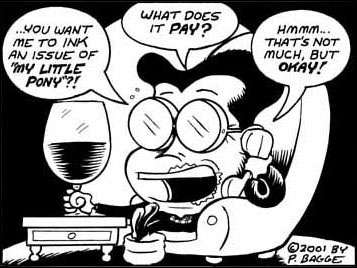 The event is free but RSVPs are required.
What: Brown-Bag Lunch with Peter Bagge!

When: Friday, September 13, from 12 noon til 1.30pm

Where: Reason DC HQ, 1747 Connecticut Avenue NW, Washington, DC

Remember: Bring your own lunch!

RSVP: events@reason.com