Rand Paul Was Almost Proud of President Obama Coming to Congress on Syria, Until He Heard He Didn't Think He Needed It
Hearing at the Senate Foreign Relations Committee today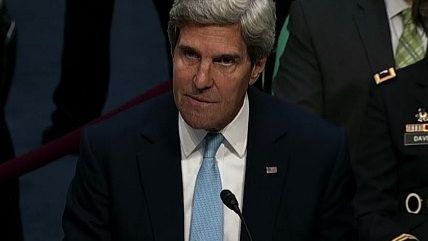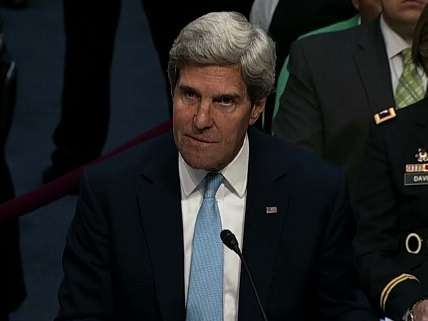 Secretary of State John Kerry, Defense Secretary Chuck Hagel, and General Martin Dempsey, chairman of the joint chiefs of staff, testified at a just concluded hearing at the the Senate Foreign Relations Committee hearing on intervention in Syria (See highlights via Reason 24/7's livetweeting). Rand Paul spoke toward the end, telling John Kerry he was ready to stand up and clap for the president for going to Congress on war in Syria, until he heard, as usual, that there was a but. He asked Kerry to declare that Congress' vote on Syria would be binding, adding that it's very likely Congress will approve it. Otherwise, Paul said, the vote would just be "theater." Paul also questioned the Obama Administration's assumption that Bashar Assad will respond rationally to a deterrent action by the US when the use of chemical weapons wasn't rational in the first place. Kerry insisted throughout, "guaranteed" in fact, that the decision not to intervene would have adverse consequences.
Watch the exchange below:
More Reason on Rand Paul here, on Syria here, and on Rand Paul and Syria here.