Pressure Mounts on Syria To Allow UN Inspectors To Examine Site of Possible Chemical Attack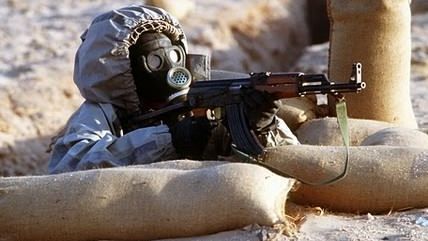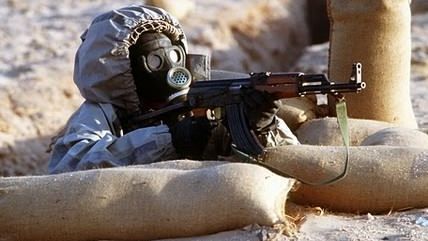 (Unknown author/wikimedia)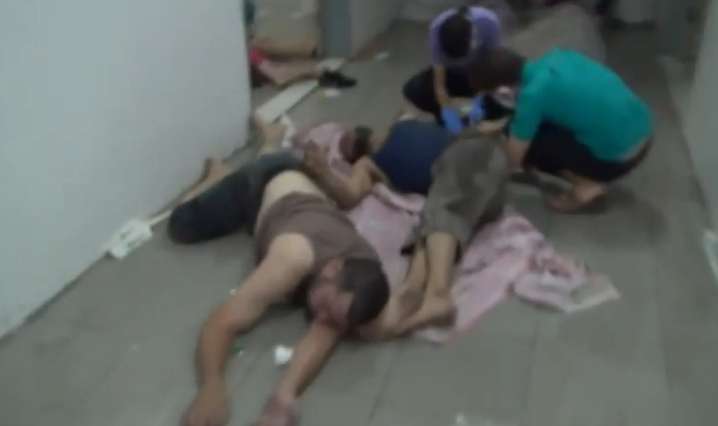 Russia, one of the Assad regime's closest allies, has urged Syria to allow United Nations inspectors to investigate the site of a recent massacre where opposition activists claim chemical weapons were used. Secretary-General of the United Nations Ban Ki-moon has said that if it is confirmed that chemical weapons were used that the massacre would constitute a war crime, and President Obama has said that the possible chemical attack is a "big event of grave concern."
The French foreign minister has already threatened the use of force if the use of chemical weapons is confirmed while British Foreign Secretary William Hague has said that the use of chemical weapons is "not something that a humane or civilised world can ignore". Hague preempted any official confirmation of the use of chemical weapons in Syria and said that the British government believes that the Assad regime was behind a chemical attack in Syria.
Hague has said that if inspectors are not allowed to the site "then we will need to be ready to go back to the Security Council to get a stronger mandate and for the world to speak together more forcefully about this so that there can be access." He also added that the British government has not ruled out any options regarding its response to the situation Syria.
In the U.S. Obama continues to face criticism over his tepid response to the apparent use of chemical weapons in Syria. Almost exactly a year ago Obama said that the use of chemical weapons would constitute a "red line." Sen. John McCain (R-Ariz.), who believes that military intervention in Syria could be done "easily," has slammed Obama for his response to the massacre in Syria, saying that American credibility in the Middle East "has never been lower."
Obama is coming under pressure to do something in Syria and many countries, including one of Syria's supposed strongest allies, have called for U.N. inspectors to examine the site of the recent alleged chemical attack. If U.N. inspectors do confirm the use of chemical weapons there is a chance that public opinion in the U.S. towards intervention in Syria will change.
Even interventionists like Sen. McCain have said that any U.S. military intervention in Syria would not include boots on the ground. While there are other military options available it is worth remembering that when Chairman of the Joint Chiefs of Staff Gen. Martin Dempsey outlined these options to Sen. Carl Levin (D-Mich.) he warned of the risk of further involvement in the region.
That Russia is backing an inspection of the site of the recent possible chemical attack is the latest sign that the recent massacre could mark a shift in how the international community deals with the civil war in Syria. However, even if U.N. inspectors do confirm the recent use of chemical weapons in Syria the civil war remains complex and an unwelcome setting for intervention.