Oakland, Baltimore Said to Be Seeking Private Security Solutions
Two different local news stories from two different cities in past week claim that major American urban areas are becoming more reliant on "private security."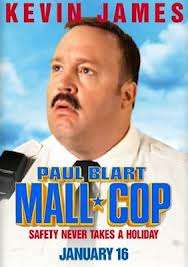 First, Baltimore, via a Fox News story:
In Baltimore City there are four special tax districts where residents pay more to make their neighborhoods safer. Charles Village is one of them and has the lowest surtax of the four. It was formed in the mid-1990s as a way for the community to provide supplemental security and sanitation services to what the city was already providing. The surtax charged to homeowners has never been altered.

Baltimore's Little Italy community is one of the latest to seek to hire its own private security force, following the recent beating and robbery caught on a private security camera. The added layer of security is an effective one, City Councilman James Kraft says….Oftentimes it's the same people being paid to keep the community safe. "We have a program that allows us to hire off duty police officers and it allows us to get officers in neighborhoods where we have greater concerns," Kraft said.
Then, Oakland, via a CBS story:
With budget cuts forcing Oakland to trim its police force by a third, residents decided to pay themselves for private security patrols, which is understandable when you hear [resident Jan] Hetherington's story.

"A car came down the street, three guys got out with a gun. There was a gun battle three blocks over. And I did hear actually a bullet went through somebody's house."

That routine gunfire turned tragic last month.

"Our neighbor Judy, who lived in the next block to me, was shot and killed," said Hetherington…..

Pastor Gregg Brown moved here nine years ago. Even he has been threatened at gunpoint, right outside his Lutheran church

"I was scared and I'm still scared," he said.

The man with the gun complained about the noisy power washer used to clean the church sidewalk. Brown was told to stop or he'll be shot. "That's how close the crime is," he said….

Other residents hope that when the private security patrols begin in a couple of weeks, it will bring a sense of security to a neighborhood most love too much to leave.
Once a few years back when lecturing on libertarian history to some students at a downtown-Atlanta based community college, a questioner instantly honed on the possible anarchist implications of what I was discussing and asked, hey, what would urban life be like without police?
I asked the students the Zen question: consider, for all the intents and purposes in which they might actually actively help make your life better, couldn't it be said that there is already in your life, no such thing as police? Most of them thought it was a point well taken.