Judge Orders Doctors To Pump Prisoner's Stomach, Doctors Tell Judge To Piss Off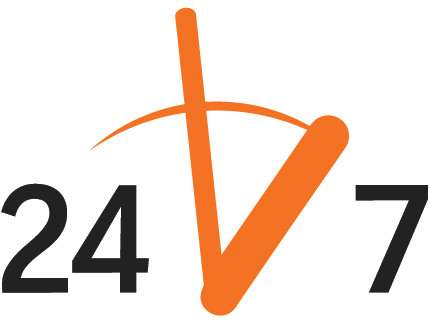 A warrant is supposed to be the last word in gathering evidence in criminal cases, right? The court speaketh and we jumpeth. But what if the warrant requires evidence to be gathered in a way that necessitates the skills of trained professionals? And what if those conscripted professionals find the ordered procedures unethical and abhorrent? And then they…refuse?
From the Milwaukee Journal-Sentinel:
Milwaukee police officers who were chasing Terrance Fleetwood last winter were sure they saw him swallow a bag of suspected cocaine.

So sure, they persuaded a judge to sign a search warrant to perform a surgical procedure on Fleetwood to retrieve the suspected contraband by sucking it from his stomach up through his nose.

The case came to light this month when the search warrant was finally filed.

Fleetwood's attorney, Bridget Boyle, said it was the first and only time she's ever seen police seek, and get, a warrant to have something as serious as nasogastric aspiration done to get evidence from a suspect.

"Thankfully, the doctors refused to do it," Boyle said recently.
Instead of examining the pumped contents of Fleetwood's stomach, police had to content themselves with staking out his hospital bed at the Aurora Sinai Medical Center for five days, to no avail. Ultimately, Fleetwood pled guilty to two counts of obstructing justice, and was sentenced to 18 months, with credit for 118 days.
The subject of compelling suspects to provide body fluids or stomach contents has received plenty of attention from a Fourth Amendment perspective, but conscripting medical personnel to do the honors is relatively untested territory. Many medical facilities, like the Aurora Sinai Medical Center, have policies requiring patient consent before doctors and nurses will start working as police proxies. but that sometimes annoys the authorities.
Marjorie Lachaud-DePalis, an emergency-room nurse at the West Palm Beach Veterans Administration Medical Center, was arrested by sheriff's deputies in June 2009 for abiding by just such a policy. Charges were subsequently dropped, probably because local cops are worried about having a legal boundary placed on their authority. That seems especially likely now that a judge has found a letter from the Palm Beach State Attorney's Office authorizing the compulsion of medical personnel to be "woefully inadequate." Lachaud-DePalis is suing the Palm Beach County Sheriff's Department for lost wages, compensation for pain and suffering and punitive damages for civil rights violations.
Fortunately, Milwaukee police didn't try to test the limits of their authority with the doctors in Fleetwood's case.
Follow this story and more at Reason 24/7.
Spice up your blog or Website with Reason 24/7 news and Reason articles. You can get the widgets here. If you have a story that would be of interest to Reason's readers please let us know by emailing the 24/7 crew at 24_7@reason.com, or tweet us stories at @reason247.