The Obama Administration is Ramping Up the Drone War in Yemen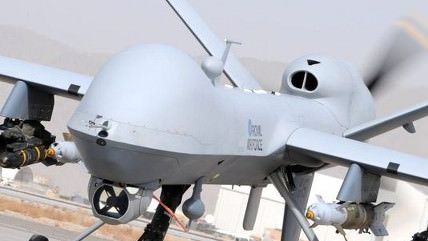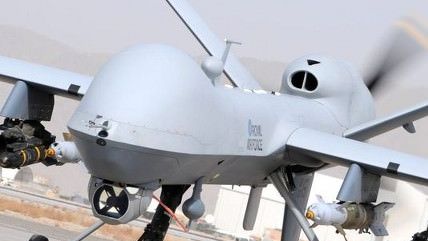 (Defence Images / Foter.com / CC BY-NC)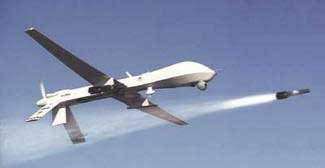 Earlier this week intercepted messages between the head of Al Qaeda, Ayman al-Zawahri, and his deputy in Yemen prompted the closure of American embassies across the Middle East and North Africa. Shortly after the closing of the embassies the State Department urged all Americans to leave Yemen immediately. Since then the Yemeni government has claimed to have foiled an Al Qaeda plot to blow up pipelines and seize ports.
Yesterday U.S. officials said that the Obama administration had authorized drone strikes in Yemen before and after the closing of embassies in the Middle East and North Africa after receiving intelligence relating to an Al Qaeda plot. A number of strikes have reportedly recently killed Al Qaeda militants, the latest sign that the U.S. is escalating its drone war in Yemen.
From Fox News:
SANAA, Yemen – The U.S. has sharply escalated its drone war in Yemen, with military officials in the Arab country reporting 34 suspected Al Qaeda militants killed in less than two weeks, including three strikes on Thursday alone in which a dozen died.

The action against Al Qaeda in the Arabian Peninsula, as the Yemen branch is known, comes amid a global terror alert issued by Washington. One Mideast official says the uptick is due to its leaders leaving themselves more vulnerable by moving from their normal hideouts toward areas where they could carry out attacks.

The U.S. and Britain evacuated diplomatic staff from the capital of Sanaa this week after learning of a threatened attack that prompted Washington to close temporarily 19 diplomatic posts in the Middle East and Africa.
In June a human rights report published by the Alkarama Foundation revealed that more than 80 people have been killed in Yemen by drones since 2009. At the end of the report, where the names of some of those killed by U.S. drones strikes are listed, some of the women killed by the strikes are noted to have been pregnant. The report also shows that children have also been killed.
Watch Reason TV's award-winning video "3 Reasons U.S. Drone Policy is Really Freakin' Scary" below: