Queer Nation Responds to Defend Stolichnaya Boycott (UPDATED)
No answers on whether they've actually asked company to do anything in particular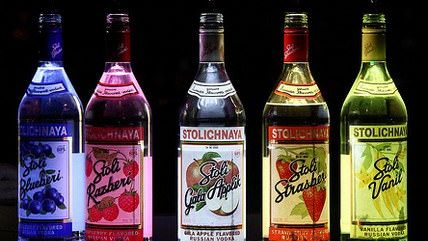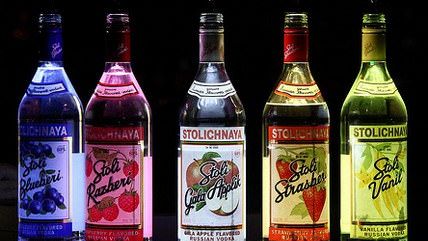 (CW Abas Photography / Foter / CC BY-NC-ND)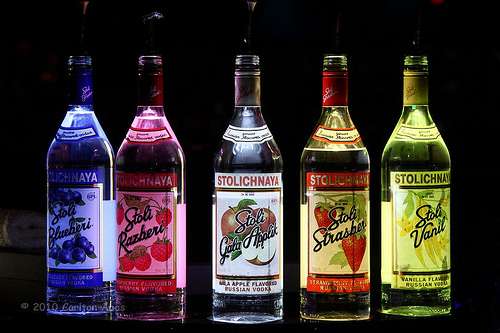 In response to my pieces questioning the value of the boycott called on Stolichnaya vodka, I got an email from Duncan Osborne, of Queer Nation in New York City, defending the action. His letter is below, and followed up with some of my thoughts:
Scott:

Duncan Osborne with Queer Nation here. Obviously, we disagree with what you have said in both op eds on the Russian vodka boycott that you have published to date. I have attached our backgrounder on Stolichnaya, a statement signed by 33 LGBT Russian activists and their supporters, and an article that I will refer to [This article is about Stolichnaya owner SPI Group's refinancing plan is paywall blocked at the source — Scott].

Our Russian friends believe that the boycott will help them. I note that you did not quote a single Russian, LGBT or otherwise, in either piece that you authored. So your basis for asserting what is good for LGBT Russians is what?

As to your assertion about the identity of Stolichnaya, read the attached backgrounder. Executives at SPI Group say Stolichnaya is a Russian vodka: We agree with them. If you want to argue that point, go argue with Val Mendeleev, SPI Group's CEO, or Kevin Sniffen, the company's flack.

About poor, powerless SPI Group. When that company needed cash to buy out a Polish liquor company, Val Mendeleev called "a few strong financial players in Russia" to raise that cash. See the attached article from The Deal Pipeline. This company employs several hundred people in Russia. It owns thousands of acres of Russian land. It has significant real estate holdings in Russia. Its CEO can pick up the phone and get some of the wealthiest Russians to answer. It owns two distilleries in Russia and one of them is the largest distillery in Russia. This is a first — a major employer with connections to Russian oligarchs is unable to influence its own government. If you think that SPI has no ability to successfully lobby the Russian government then I have bridge for sale here in Brooklyn that I can offer you at a very reasonable price.

And finally, what is the libertarian argument here? No libertarian would assert that we have an obligation to buy Stolichnaya or any Russian vodka. Every libertarian would assert that we have the right to boycott Russian vodkas and to urge others to do the same. You argue that because SPI Group has marketed Stolichnaya to the gay community we should be nice to them. This is not an argument that is informed by any ideology at all let alone a libertarian philosophy.

Regards,

Duncan Osborne
I passed along Osborne's letter to SPI Group's New York representation. As of noon Eastern time they hadn't decided whether to respond.
My own responses to Osborne's comments:
I make no claim to know what is best for Russian gays, but I will note that the letter of support Osborne attaches refers to a general call for boycott of Russian goods and companies (and the Olympics), not anybody in particular. My criticism of boycotts has been only about Stolichnaya's inclusion and the decision to make it the "face" of the boycott. My criticism is about the way we treat those who have shown the gay community support in the past and the best way to build alliances moving forward. I wish I knew how to fix what ails Russia. I'd be out there doing it if I did.
Osborne attempts to minimize Stoli's relationship with the gay community by describing them as merely "marketing" their products to gays. They sponsored a series of short documentaries about gay issues that aired on Logo TV, among many, many other things. They've done a lot more than just buy ad space in magazines or gay websites. That's a really shameful way of describing Stoli's relationship with the community.
Osborne writes "This is a first — a major employer with connections to Russian oligarchs is unable to influence its own government." Not really. Consider the case of Mikhail Khodorkovsky, a rich oil tycoon who was once the wealthiest man in Russia. He's in prison over a variety of fraud and embezzlement charges and has been declared a prisoner of conscience by Amnesty International. As the New Yorker noted in 2010, Khodorkovsky was likely far from an innocent entrepreneur, but his arrest coincided with public criticism of Vladimir Putin and government corruption. His oil holdings were taken by the state.
As far as the "libertarian argument" here, I'm not arguing that anybody has any obligation to buy or refuse to buy anything. This isn't an argument about policy or governance. I completely (and obviously) agree that Russia's treatment of its own citizens is horrible (and point out that extends far beyond the gay community). This is an argument about strategy and tactics. There's an undercurrent of class war resentment in this boycott that I can't abide as a libertarian. SPI Group is not the enemy, but boycott supporters continue to talk about them as though they are. The gay community has fought hard for decades to be treated like people by government and business, and we are winning in the Western world. Dozens of businesses and corporations signed on to efforts to strike down the Defense of Marriage Act. My interest as a libertarian is because the free market is often ahead of the government on gay issues, even the American government. To jeopardize that relationship for a strategy to garner media attention is not a solid tactic. The gay community's relationship with the business and corporate world has changed significantly in the past twenty years. The way activism within the community works needs to account for this shift. "Don't call boycotts on your friends" doesn't seem like it should be a controversial policy.
In response to Osborne's e-mail, I asked him three questions:
1. SPI Group says that nobody ever contacted them prior to the announcement of a boycott to ask for any assistance for LGBT groups in Russia. Do you know whether this is true? Did Queer Nation attempt to talk to them before promoting the boycott?
2. SPI Group also says they've tried reaching out to activist groups following the boycott call to no avail. Has anybody from SPI Group attempted to contact Queer Nation?
3. Have any activists (yourself or in Russia) developed any sort of actionable plan or strategy for SPI Group to get involved in this fight that they can share? If not, what sort of response or actions are you expecting from SPI at this point?
As of noon, Eastern time I haven't gotten a response from him. I'll update if he gets back to me.
Last night the management of a small group of bars in San Diego announced they will be restocking Stoli (while apparently continuing the boycott of other Russian alcohol products). They've requested SPI Group donate to a couple of gay causes to help in international efforts and are suggesting others do the same:
We hope you join us in changing the conversation. Choosing to focus on the fact that our LGBT brothers and sisters are under attack each and every day, rather than what vodka you chose to drink- is the only way to make a difference. We believe our company is doing so by choosing to donate to causes that fight LGBT global oppression, and we hope you join us.
UPDATE: Here is Osborne's response to my questions:
SPI Group, Russian Standard, Proctor & Gamble, Coca Cola, Omega, McDonald's, Dow Chemical and the other businesses that have significant operations in Russia do not need our advice on how to lobby the Russian government to repeal this anti-gay law. All of these corporations have long experience working with the Russian government and with governments around the globe. They know exactly what to do.

We have not spoken with SPI Group, any other business with operations in Russia, or the Russian government. We're not expecting a call from any of them.