Venezuela Driving Used Cars into the Black Market
Used cars used to protect savings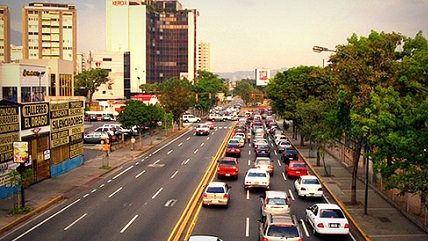 (nicholaslaughlin/foter.com)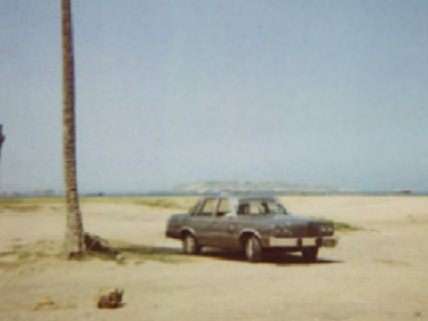 After Hugo Chavez died earlier this year, his chavista vice president, Nicolas Maduro, defeated Henrique Capriles, who also ran a close race against Chavez in the latter's last election, last year. Maduro's victory was razor-thin and tainted, but it's not stopping Maduro from trying the same statist chavista policies Chavez implemented. The latest target of chavismo is the used car market. Francisco Toro at the Caracas Chronicles explains:
One thing the government is right about: Venezuela's car market is bizarrely distorted. With new car prices carefully controlled, import dollars strictly limited, and demand for wheels way outstripping supply, Venezuela must be one of the only places in the world where cars raise in value the second they move off the lot. With people forced to turned to fix assets to protect the value of their savings, waiting lists for new cars have grown notoriously long. These days, new cars are just another arbitrage opportunity; a steel-rubber-and-glass version of a CADIVI dollar.

The government's plan to deal with it – mandating notary publics to ensure that used cars sell for no more than 90% of their price when new – is the public policy equivalent of swatting a fly off your nose with a sledgehammer.

The outcomes are entirely predictable: the (legal) used car market is going to seize up completely. And you know how the saying goes: if you outlaw used car trading, only outlaws will trade cars.

What grabs me about this is chavismo's iron-clad commitment to policies that have failed, clearly failed, visibly failed, publicly failed, failed beyond any possibility of arguing that they haven't failed. Because chavismo has already tried this form of regulation once, in the home rental market, with an outcome that's out in the open for all to see. In Venezuela, today, there is no legal rental market for houses and apartments. It has simply ceased to exist, because legislation has tipped incentives so wildly against the interests of one of the parties to the transaction as to shove them out of the market altogether.
America's used car market's had to deal with the negative consequences of government intervention, too. President Obama's Cash for Clunkers program has helped fuel a shortage in used cars by removing low-end inventory from the market. In Cuba, meanwhile, an old communist country but a new Venezuelan ally, the used car market is mostly distorted because of the long-standing US embargo by a long standing communist policy that only allows cars built before 1959 to be sold freely. A recent relaxation of the policy means importing new cars now requires a 100 percent import tax and special permission, though the US embargo is also cited as a driver of high prices.
More Reason on black markets.