HHS Cancels Obamacare Fraud Audit, Blames Budget Cuts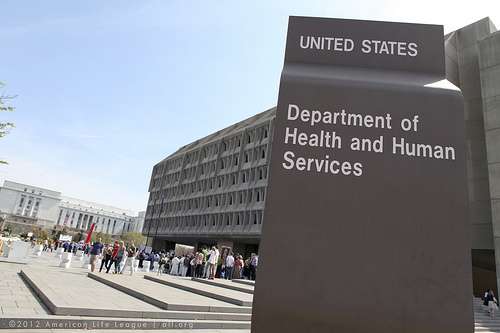 Will Obamacare's exchanges protect the privacy and data security of those who use them? Perhaps not — and we might never know.
The Health and Human Services Department is canceling a planned HHS Inspector General's audit of the exchanges, according to The Washington Post, which describes the nixed project like this:
A planned audit into computer security at state marketplaces — known as exchanges — that will sell individual health-insurance policies under the health-care law. The inspector general's office said that "time pressures" to get the exchanges running by Oct. 1 may increase risks that states will fail to shield private medical information from "hacker exploits, unauthorized data access and data theft or manipulation." In addition, the OIG document said, about $3.8 billion in grant money to develop the exchanges is "potentially at risk for wasteful spending." Seventeen states are planning to run their own exchanges, while the rest will be operated by the federal government or in state-federal partnerships.
The Post also reports that the health department will forgo a study of shady medical equipment dealers, and an examination into fraud and abuse in state-run and privately-contracted Medicaid programs.
The official excuse is that the projects are on the chopping block due to budget pressures, which have limited funding for the Office of the Inspector General. But HHS hasn't been shy about shifting money around to implement Obamacare when it wanted to. Earlier this year, HHS moved more than $450 million out of its prevention and public health fund in order to pay for the cost of setting up and marketing the law's exchanges. Building the health law's exchanges is apparently a priority. Catching fraud within them apparently isn't.