In Chicago, Obama's Backyard, Former City Employees Spurn ObamaCare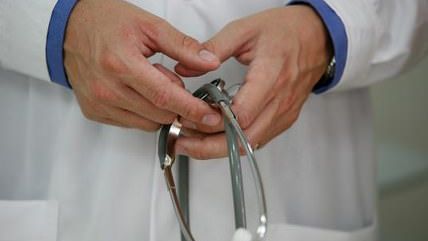 (Alex E. Proimos / Foter / CC BY-NC)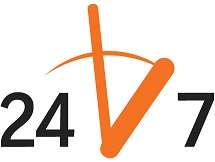 Sure there's a bit of stench of public union health care entitlement mentality surrounding this latest tiff, but it is darkly amusing to see retired city employees in President Barack Obama's old stomping grounds rebelling against his signature achievement. Courtesy of the Fox News affiliate in Chicago:
Retired city workers are asking a judge to block Mayor Emanuel from making them rely on Obamacare for their health insurance. It could cost Chicago taxpayers hundreds of millions of dollars.

This affects most city retirees and it underscores how, after decades of grotesque financial mismanagement, the only choices left are painful ones. A spokesman for the lawsuit was a retired cop, wounded several times in the line of duty. Public employee unions hope that angry taxpayers staring at a doubling or even tripling of City Hall's property tax will empathize with Mike Underwood.

He moves slowly these days, in part because of arthritis he blames on being shot once and stabbed twice during 30 years as a patrol officer, but what bothers Mike Underwood the most right now is City Hall's plan to make him and his wife rely on Obamacare for health insurance. He considers it a betrayal.

"When I was hired, we were promised by Mayor Daley, the first Mayor Daley, that we'd have health insurance for ourselves and our wives for life," Underwood says.
A city spokesperson insists they will indeed have health insurance through the health exchanges, but who knows what that's going to look like?
Underwood and other retirees won't know until September at the earliest what Obamacare's cost to them may be. A spokesman for the Illinois Department of Insurance told FOX 32 News that six insurance companies have so far submitted 165 different plans, all now under review.

The 62-year-old cop who was once named a Shoreline Hero by a North Side neighborhood group said he now faces co-pays of $750 a month for his and his wife's health insurance. He doesn't want to pay more.

"The mayor doesn't know, nobody knows what Obamacare entails, what it's gonna cover, how much it's gonna cost," Underwood says. "Nobody knows. It's a question the President of the United States couldn't answer."
Follow this story and more at Reason 24/7.
Spice up your blog or Website with Reason 24/7 news and Reason articles. You can get the widgets here. If you have a story that would be of interest to Reason's readers please let us know by emailing the 24/7 crew at 24_7@reason.com, or tweet us stories at @reason247.